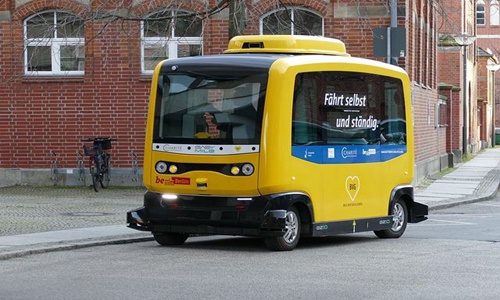 Zoox, a leading self-driving tech company owned by Amazon has reported that it is all set to launch robotaxi business, self-certifying that its vehicle with no steering wheel or pedals meets the United States' federal regulations. The company has also applied for a test-drive permit in California.
Jesse Levison, Chief Technology Officer, and Co-Founder, Zoox stated that the team has devoted additional resources and time to develop a vehicle that does not need exemptions and basically allows them to control their destiny and deploy vehicles at scale.
As per sources, Zoox's VH6 has space for 4 passengers, with two facing each other, and it is a layout that looks like the Cruise's Origin uncovered in 2020 January. Cruise is a trademark product of General Motors.
Reportedly, the VH6 is manufactured in company's Kato factory in Fremont, California, the same city where Tesla also produces its vehicles.
Levinson mentioned that the factory has manufactured tons of VH6s, and the present location can make tens and thousands of vehicles.
It has been mentioned that the present economic halt has not affected the firm and Zoox will raise its employee count to 2000 by this year end from 1400 at the beginning of the year.
Not to mention, Levison also commented that at present, the firm is devoted on moving people, instead of the packages, which is more profitable.
As per officials, the firm plans to compete with Lyft and Uber and make profit and be extremely cost-competitive even in the early days of technology.
For the record, the self-driving technology firms with cars without pedals or steering wheel apply for an exception to the United States National Highway Traffic Safety Administration. Rather, they choose to self-certify as per the Federal Motor Vehicle Safety Standards.
Source Credits: - https://www.thehindu.com/sci-tech/technology/amazon-owned-self-driving-firm-zoox-seeks-to-test-robotaxi-in-california/article65660964.ece