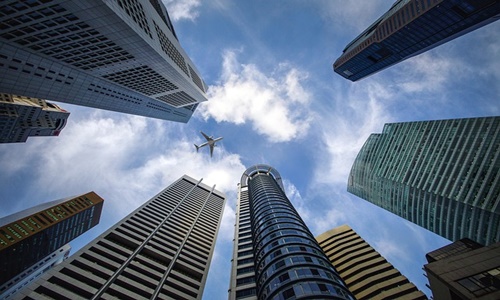 KLM Royal Dutch Airlines has reportedly unveiled its latest World Business Class seats, designed to provide enhanced comfort and privacy.
The World Business Class seats feature a sliding door, ensuring a greater sense of personal space. Additionally, KLM has incorporated innovative technologies to make the seats and fittings 10-15% lighter than other business class seats, contributing to the airline's sustainability goals.
As per the company statement, extensive customer research served as the foundation for the new World Business Class seats, which offer passengers with a wide range of benefits.
All the passengers will have a direct aisle access and each seat will be equipped with a lightweight sliding door, providing privacy for work, relaxation, or sleep. They will have increased customization options and user-friendly features, including adjustable lower-back support, a relaxation setting, and a subtle back-massage feature.
Additionally, the World Business Class seats has the ability to fully recline into a comfortable, 198cm-long bed. There are multiple accessible charging sockets, along with a wireless charging option, to keep devices powered throughout the flight.
The boarders of World Business Class will have a lockable compartment having a built-in mirror for secure storage of personal items. The seat also includes a recessed holder for bottle, allowing passengers to keep a water bottle on the tabletop even during turbulence.
KLM's enhancements extend beyond World Business Class to include Premium Comfort, Economy Comfort, and Economy Class. The new seats will be installed across KLM's entire Boeing 777-300 and 200 fleet, alongside the latest Premium Comfort cabin.
The airline has chosen Jamco Venture seats in a 1-2-1 configuration for the new World Business Class. These seats, initially installed on KLM's Boeing 787 fleet, have been further improved in collaboration with the manufacturer, incorporating valuable feedback from customer research. The resulting JAMCO design, including a lighter personal cabin layout, maintains quality while supporting KLM's sustainability objectives.
The complete rollout is expected to be finished within the next year, providing passengers with an elevated travel experience across KLM's network.
Source Credit: https://www.zawya.com/en/press-release/companies-news/klm-introduces-new-world-business-class-seats-aboard-b777-fleet-u205wh1e