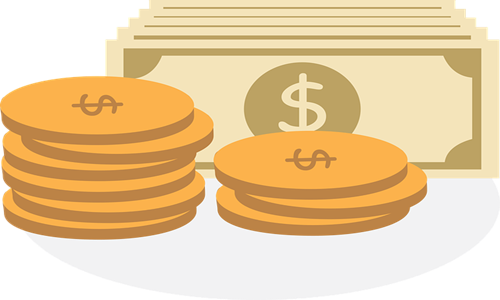 Arm Holdings Plc, the renowned chip designer, has reportedly secured a valuation of $54.5 billion through its U.S. initial public offering (IPO) on Wednesday. This milestone comes seven years after its acquisition by SoftBank Group Corp for $32 billion, taking the company private.
The IPO signifies a notable adjustment from the recent $64 billion valuation, which SoftBank had assigned to the 25% stake it acquired just last month. This acquisition took place through the Vision Fund, which manages assets worth $100 billion. Despite the lower valuation, SoftBank's performance in IPO surpassedd its prior $40 billion deal to sell Arm to Nvidia Corp, which was abandoned last year due to opposition from antitrust regulators.
Arm's IPO was priced at $51 per share, positioned at the upper end of its indicated range. This pricing move generated $4.87 billion for SoftBank, based on the sale of 95.5 million shares, as announced on Wednesday.
For the record, Arm initiated its IPO marketing campaign, aiming to convince investors of its growth potential beyond the mobile phone market, where it currently enjoys a dominant 99% market share. The company has faced challenges due to weakened mobile sales with the worldwide economic slowdown, resulting in stagnant revenue.
The company's value proposition to investors included its presence in the cloud computing market, where it holds a 10% share, offering ample room for expansion. Furthermore, Arm's strong foothold in the automotive market, with a 41% share, is expected to see growth of 16%, compared to a modest 6% growth forecast for the mobile market.
Additionally, Arm highlighted its royalty fees, a significant portion of its revenue stream, which have been accumulating since its inception in the early 1990s. In the latest fiscal year, royalty revenue touched $1.68 billion, compared to $1.56 billion in the preceding year.
One area of investor scrutiny has been Arm's exposure to China, especially considering the geopolitical tensions between China and the United States.
Significantly, Arm secured a roster of major clients as cornerstone investors for its IPO, including industry giants such as Apple, Nvidia, Alphabet, Advanced Micro Devices, Intel, and Samsung Electronics.
Credit source: https://www.reuters.com/markets/deals/softbanks-arm-discusses-pricing-ipo-52-per-share-source-2023-09-13/