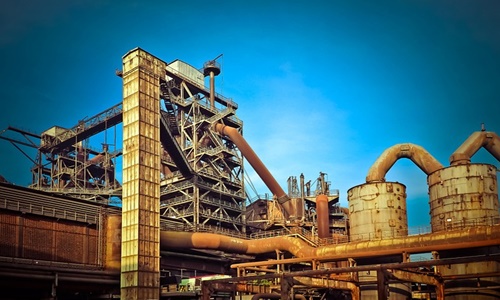 According to Chairman Sajjan Jindal, JSW Steel has set a target to increase its capacity to 50 million tonnes within the next three years. Speaking at an event organized by the Bombay Chartered Accountants Society, Jindal also mentioned the company's plan to transition to renewable energy sources for the entire 50 million tonnes of production. Currently, JSW Steel operates at a capacity of 28 million tonnes, which will be raised to 37 million tonnes next year before reaching the desired 50 million tonnes in three years.
Jindal highlighted the company's commitment to sustainability and emphasized their intention to shift their power consumption entirely to renewable sources. This move, he claimed, would make JSW Steel the first steel company in the world to operate at a capacity of 50 million tonnes while relying solely on renewable power. To support its expansion plans, JSW Steel is already investing in renewable power capacities, deviating from the conventional reliance on fossil fuels such as coal.
Jindal expressed confidence in the Indian steel manufacturing industry, stating that it has the potential to become a global supply center to meet the world's steel demand. He compared the Indian steel landscape to that of China, which currently holds the position of the largest steel supplier worldwide. While Chinese companies operate with profit margins of 2-3%, Indian companies enjoy profit margins ranging from 15-25%, according to Jindal.
Highlighting India's advantage in terms of raw materials, Jindal noted that India possesses significant iron ore reserves, whereas China has abundant coking coal. He explained that India's reliance on raw materials is more favorable as it requires over 2 tonnes of ore to produce a tonne of steel, whereas the reliance on coking coal is significantly lower at 500 kg per tonne. However, Jindal expressed concern over India's lagging investment in research and development.
Source: https://www.bqprime.com/amp/business/jsw-steel-aims-to-double-capacity-to-50-mt-in-3-years-sajjan-jindal