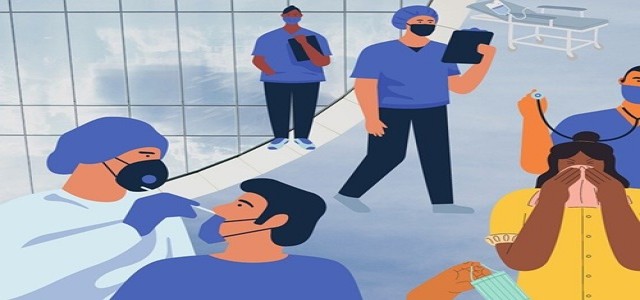 The United States has reportedly recorded around a million new cases of the Coronavirus which is the highest tally of any country to date. The latest surge in cases is due to the highly contagious Omicron variant which accounts for 95.4% of the total identified cases, as per the U.S. Centers for Disease Control and Prevention (CDC).
As the outbreak shows no signs of abating, it has resulted in flight cancellations, temporary school closures, and the cancellation of Broadway shows across the country. The United States had a daily average of 486,000 cases in the previous week, but this week it accelerated at twice the rate, bringing the total to around 978,856.
Sources claimed that nearly 325,000 cases were reported among children in the country in the last week of 2021, more than doubling the count from just two weeks before. This could also be attributed to low vaccination rates, particularly among children aged 5 to 11, with African American and Latin American children accounting for 7% and 13% respectively.
Although low hospitalization rates for children in Chicago, the city has been urging teachers to stay home just as classes are about to resume.
Pedro Martinez, the CEO of the Chicago School District, stated that classes for 3,40,000 students would be canceled due to teachers' failure to report at work and no current availability of any remote instructions
Despite the complications, the World Health Organization (WHO) claims that Omicron causes less severe illness and is only the rate at which it is spreading that is causing concern, particularly among the unvaccinated.
Meanwhile, the White House has called for more stringent COVID-19 safety protocols, such as Coronavirus testing in schools and mandatory student vaccinations. Furthermore, the federal government has finalized contracts for 500 million rapid testing kits, which it intends to distribute for free to alleviate the testing crunch.
Source credits –
https://www.moneycontrol.com/news/world/us-reports-nearly-1-million-covid-19-cases-in-a-day-setting-global-record-7900411.html