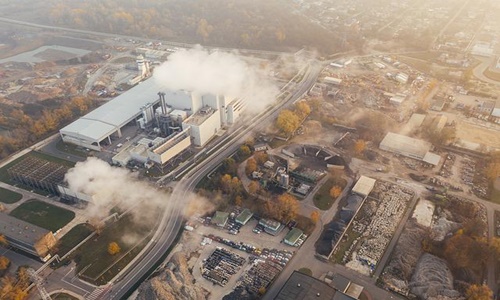 The government of the United Kingdom has reportedly announced to grant USD 64.5 million (£54 million) to 15 projects that are developing novel technologies to eliminate carbon emissions from the atmosphere.
The funds will help these initiatives in developing technologies to remove greenhouse gases. This includes a machine that sucks CO2 out of the air, a system to eliminate carbon dioxide from seawater, and a plant to obtain hydrogen from household waste to use in the transport sector.
The funding is a part of the second phase of the competition, Direct Air Capture and Greenhouse Gas Removal Technologies, which is worth USD 72 million (£60 million).
Energy and Climate Change Minister Greg Hands commented that the USD 64.5 million investment from the government will help in establishing a greenhouse gas removal sector in the country, which could contribute billions to its economy, bring private investment, and create new green job opportunities.
In the first phase, 23 winners were awarded a share of USD 6.7 million (£5.6 million). Out of the 23, 15 progressed to the next phase and will share the USD 65 million grant throughout the journey, from the demonstration phase to the successful commercialization.
Following are the fifteen projects and the companies undertaking those projects
Biohydrogen Greenhouse Gas Removal Demonstration: Advanced Biofuel Solutions Ltd.
The Biochar Platform: Black Bull Biochar Ltd.
Direct Air CO2 Capture and Mineralization (DACMIN): Cambridge Carbon Capture Ltd.
SMART-DAC: CO2CirculAir B.V.
Bio-waste to biochar (B to B) through Hydrothermal Carbonization and Post-Carbonization: Coal Products Limited (CPL)
Ince Bioenergy Carbon Capture & Storage (INBECCS) - Phase 2: Ince Bio Power Limited
Carbon Capture and Hydrogen (CCH2): KEW Projects Ltd
Reverse Coal: Lapwing Energy Limited
Project Direct Removal via Innovative Valorization of Emissions (DRIVE): Mission Zero Technologies Ltd
DAC powered by Nuclear Power Plant: NNB Generation Company (SZC) Limited
BIOCCUS: Ricardo UK Ltd
ENCORE (ENvironmental CO2 REmover) Phase 2: Rolls-Royce plc
GreenShed: SAC Commercial
Mersey Biochar: Severn Wye Energy Agency
SeaCURE: University of Exeter
Source credits: https://www.greencarcongress.com/2022/07/20220710-uk.html