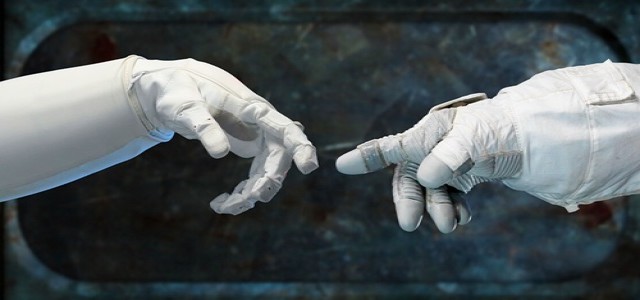 Reportedly, robots that can learn people's interests and communicate effectively with humans are to be used in certain UK care homes. An international trial found that robots help reduce loneliness and boost mental health.
If reports are to be believed, "Pepper", the wheeled robots, can gesture with robotic hands and arms and move independently. They are designed in a way that enables them to learn about the background and interests of care home residents so that they can be culturally competent.
as the robots can effectively provide everyday help including medicine reminders, play their favorite music, and initiate a conversation.
The trial held in Japan and the UK inferred that older adults who interacted with robots in care homes for about 18 hours for two weeks showed notable improvement in their mental health. The deployment of robots in care homes has a positive impact on individuals feeling lonely as the system did not cater to the felling of loneliness.
The researchers, however, claimed that the trial was not intended to replace human caretakers with robots but support the staff when they do not have the time to attend the residents.
The users remarked that the conversations with the robots lacked personalization and richness, and their hand and head movements were sometimes distracting.
Chairman of Advinia Healthcare, Dr Sanjeev Kanoria mentioned in a comment that this is the only AI device that enables an open-ended conversation between a vulnerable resident and a robot. He further added that they are working to bring the robot into routine care to aid older adults and their families.
As per credible sources, the care sector had around 120,000 vacancies before the pandemic.
The research's lead author, Dr Chris Papadopoulos, reportedly said that using Caresses AI in robots like Pepper can benefit the world where there are more older people with fewer people to attend them.
Source- https://www.theguardian.com/society/2020/sep/07/robots-used-uk-care-homes-help-reduce-loneliness