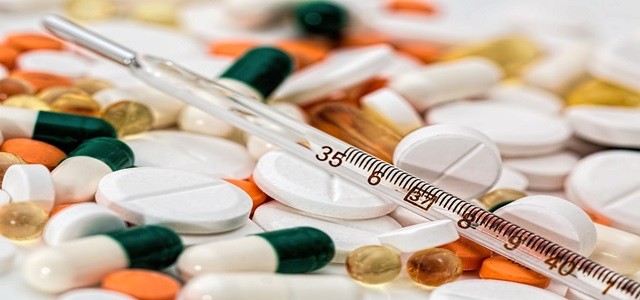 Novartis has reportedly planned the purchase with a target of adding inclisiran, a potential cholesterol lowering drug of The Medicines Company to its existing cardiovascular portfolio
Swiss multinational pharmaceutical company, Novartis International AG recently announced plans to acquire a US-based biopharmaceutical firm, The Medicines Company for a transaction of USD $85 per share in cash. The acquisition, the Medicines Company's fully diluted equity value is likely to be worth approximately USD $9.7 billion, which marks a premium of almost 45% to the company's closing share price.
The strategic acquisition of The Medicines Company will aid Novartis to continue building its pipeline strength in a key therapeutic area. The move will also add inclisiran, a first-in-class small interfering RNA (siRNA) inhibitor targeting PCSK9 with the potential to fundamentally change the treatment of elevated low-density lipoprotein cholesterol (LDL-C) in high-risk patients.
The US-based Company reportedly announced data from its clinical program consisting of 3 Phase III trials for inclisiran, involving over 3,600 high-risk patients with atherosclerotic cardiovascular disease and familial hypercholesterolemia. The drug demonstrated potent & durable LDL-C reduction in all the trials, with high safety and tolerability profile.
Medicines Company has plans to file regulatory submissions for inclisiran in the U.S. by the end of 2019 & in Europe in early 2020. Furthermore, ORION-4, an ongoing clinical trial is investigating the cardiovascular morbidity & mortality advantages of inclisiran in 15000 patients for a period of 5 years.
Marie-France Tschudin, President, Novartis Pharmaceuticals was reportedly quoted saying that the company Novartis has a longstanding history of delivering transformational cardiovascular treatments for patients. The company is elated by this opportunity to add inclisiran to its cardiovascular portfolio.
The new investigational medicine has the potential to specifically address one of the largest areas of underserved patient requirements. Tschudin added that the firm believes that its strong capabilities & global footprint can aid worldwide access to this much-needed treatment.
With the expansion of its cardiovascular portfolio, Novartis would be enabled to leverage its core commercial capabilities as well as its strong cardiovascular field force both in the U.S. and globally.

Source Credit: https://www.novartis.com/news/media-releases/novartis-acquire-medicines-company-usd-97-bn-adding-inclisiran-potentially-transformational-investigational-cholesterol-lowering-therapy-address-leading-global