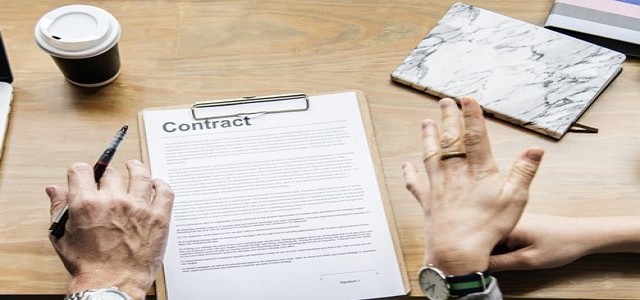 Israel-based leading provider of advanced solutions for cybersecurity, IoT (Internet of Things) and e-Government sectors Supercom has reportedly signed a supply agreement to deliver its PureSecurity EM (Electronic Monitoring) product suite in Wisconsin.
The recent development comes after Supercom's successful live offender pilot in which the product was measured in real-world situations, cited sources close to the company. For those uninitiated, Supercom is a provider of traditional as well as digital identity and advanced security services to public and private entities.
Established in 1988, the company focuses on delivering a comprehensive RFID & mobile technology, building & access automation, livestock monitoring, and electronic monitoring solutions among others. It is also worth mentioning that the company has been gaining significant momentum lately in signing contracts to offer their advanced EM products in the United States as well as to international customers.
Supercom's President of the Americas, Ordan Trabelsi, was reported saying that the company is always looking forward in putting its technology to the test for potential customers. Supercom's collective decision to integrate its advanced platform in GPS offender monitoring systems has allowed the company to offer new capabilities in the overall marketplace, he added.
Supercom also focuses on public safety by deploying layers of advanced technologies such as biometrics, data connectivity, RF tethering, cell tower location, and GPS among others. Ordan pointed that PureTrack's robustness and flexibility has allowed the company to emerge as a prominent player in the offender monitoring market.
According to reliable sources, Supercom's PureSecurity Suite is one of the leading electronic monitoring as well as tracking platform, comprising of a complete set of cutting-edge features such as unique touch screens, voice communication, biometrics, anti-tamper mechanisms, advanced security and secure communication.
Meanwhile, the recent news of Supercom's contract in Wisconsin has caught the eye of various investors, with over 35 million shares currently being moved. For comparison, the Supercom's daily average trading volume is around 500,000 shares. The company's stock increased to 57.8% and has been up 104.5% since the beginning of 2020.
Source Credits –
https://www.prnewswire.com/news-releases/supercom-secures-a-new-electronic-monitoring-contract-in-wisconsin-301181469.html