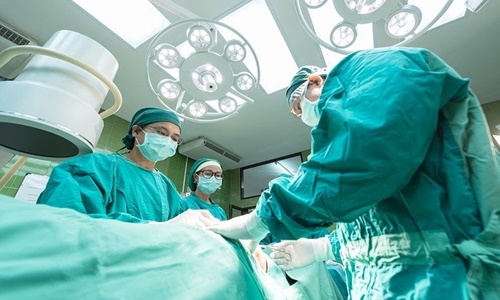 Pure Health, an integrated healthcare solutions platform, publicized its plans to procure a minority equity share in Ardent Health Services, one of the leading US-based healthcare companies, with an investment of $500 million.
According to credible sources, the investment is said to be subjected to standard closing conditions and would be finalized after receiving all necessary US regulatory approvals.
It has been reported that the latest investment in Ardent, one of the most-recognized private hospital operators in the US, will apparently assist Pure Health in expanding its foothold in the US healthcare marketplace.
Reportedly, Pure Health, Alpha Dhabi Holding subsidiary, would be achieve a minority equity investment by acquiring an interest in Ardent from EGI (Equity Group Investments), a Chicago-based private investment firm and majority owner of Ardent.
Moreover, it would also be receiving board observer rights but will not have a seat on Ardent's board of directors.
However, the investment will not cover the plans for either Ardent's global expansion or cooperation between Ardent and Pure Health in care delivery.
Furthermore, Equity Group Investments recently hosted a signing ceremony which was attended by Sam Zell, Founder & Chairman of EGI, Farhan Malik, CEO of Pure Health, and Marty Bonick, President & Chief Executive Officer of Ardent.
Commenting on the latest development, Sam Zell, Founder & Chairman of EGI, stated that EGI's strength is collaborating with like-minded individuals/firms that hold experience and passion in approaching investment opportunities like EGI.
Sam further stated that the firm looks forward to building a solid relationship with Pure Health as it continues to explore several dynamics of the US healthcare system.
For the unversed, Ardent currently owns 30 hospitals and has 200+ sites of care across six states with 26,000 employee members on the staff.
Source Credit - https://www.zawya.com/en/business/healthcare/pure-health-signs-deal-to-invest-500mln-in-us-healthcare-firm-qanxsru2