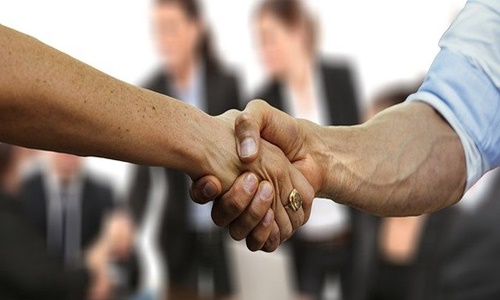 Newly appointed Prime Minister Liz Truss is considering doing a complete review of Britain's visa system, as the nation struggles with severe labor shortages in vital industries. Business leaders across the UK have reportedly praised the decision.
As per official reports, Truss plans to modify the 'shortage occupation list' to let some businesses hire more foreign workers. This move is aimed at defying some of the PM's anti-immigration cabinet colleagues.
The reports also claim that the review will promote the relaxing of the requirement of speaking in English in some industries to welcome more international employees.
Additionally, being listed on the 'Home Office' list enables migrants from outside the EU to enter the UK more easily. This is because the visa fees are lower and the standard requirement that employers must demonstrate that there are no appropriate local candidates for the position has been waived off.
So, the criteria to meet the $38,306 salary limit to stay in the UK after five years may not apply to migrants in the long run.
In addition to this, the British PM plans to lift the limit on foreign workers participating in the country's seasonal agriculture. According to the scheme, 38,000 farm laborers will be granted visas, but the agriculture industry has warned that this number is insufficient to address the nation's serious labor shortages.
Business groups across the UK have lauded the review because they had been pressing for one to address the labor shortages in some sectors caused by Brexit and the Covid-19 outbreak.
In a poll conducted this summer by the British Chambers of Commerce, which included 5,700 enterprises, it was found that more than 60% of businesses required more employees in the UK. Only more than three-quarter of the companies, though, were having trouble hiring. According to the research, 83% of organizations were facing hiring problems, further escalating the need to hire talent from overseas.
Source Credit: https://www.livemint.com/news/world/liz-truss-all-set-to-lift-uk-immigration-cap-to-ease-labour-shortage-report-11664104227674.html