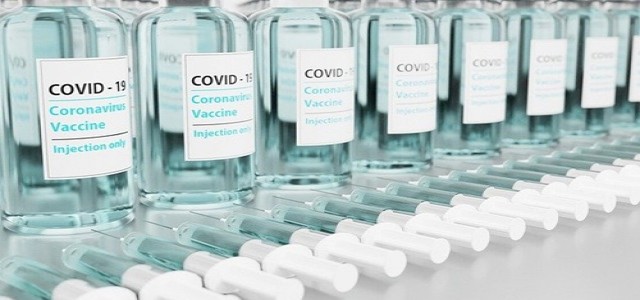 Pfizer Inc. plans to gain approval from U.S. regulators for a booster dose of its Covid-19 vaccine by next month considering the high risk of reinfection after six months of vaccination and increasing spread of the Delta variant.
Pfizer and BioNTech recently mentioned that they are developing a booster shot, specifically to target the highly contagious variant. Clinical studies will probably begin in August, subject to regulatory approval.
While the companies stated that they reckoned the preexisting third shot of the two-dose vaccine could possibly provide advanced protection against all the presently known variants, they are developing an enhanced version to remain cautious, cited credible sources.
Mikael Dolsten, Pfizer's Chief Scientific Officer, stated that the recently reported drop in the effectiveness of the vaccine in Israel was primarily due to infections in people who were vaccinated in January and February.
Dolsten mentioned that the Pfizer vaccine is highly effective against the Delta variant, however after six months there is a risk of reinfection as antibodies decline.
Dosten highlighted that the data from Israel and Britain indicate that even with decreasing antibodies, the vaccine shows 95% efficacy against serious cases. He mentioned that the company's studies indicate that a third booster dose produces antibody levels up to five to 10-fold higher as compared to the second dose, implying that the third shot will provide advanced protection.
He further stated that many European countries have already approached Pfizer for the booster doses and that some may start administering the shots before the U.S. authorization.
Albert Bourla, Pfizer's CEO, mentioned that people will probably need a booster dose of the company's vaccine after every twelve months like a yearly flu shot. But some scientists are still in doubt about the same.
Pfizer is currently exploring ways to boost production as boosters will spur the demand for vaccines as a majority of the global population still remains unvaccinated. The company is already aiming production of around 3 billion doses this year and over 4 billion doses next year.
Source Credits:
https://www.businessinsider.in/international/news/pfizer-to-ask-fda-to-authorize-booster-dose-of-covid-19-vaccine-within-the-next-month-as-delta-variant-spreads/articleshow/84254496.cms