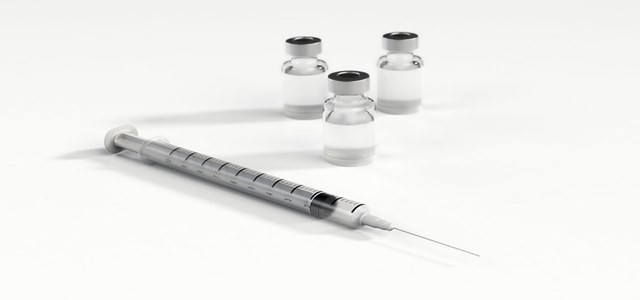 The university's vaccine programme has hired around 510 people to take part in the first trial.
As the deadly coronavirus have paved its way to almost every continent, researchers worldwide are putting in their best to develop an effective vaccine to stop this pandemic. Top scientists at the University of Oxford have recently made some developments, announcing that they are ready to commence a human trial on the potential COVID-19 vaccine.
As per reports, the vaccine has already been tested on animals and have shown promising results, facilitating the commencement of the human trial.
Apparently, alike the Oxford team, hundreds of scientists worldwide are also racing towards developing a Covid-19 jab, which could likely take around 18 months to develop. In fact, over 70 potential jabs are currently in development across the global, claims WHO.
To enable speedy vaccine development, Oxford's vaccine programme has hired around 510 people to take part in the first trial, cite sources.
As per Professor Adrian Hill, a lead researcher, their team is going to commence the human trials in the next week, as they have already tested the vaccine on several animal species.
For the record, the vaccine is developed from chimpanzees that were injected with the coronavirus to produce antibodies which could be used to boost the immune system of humans. Estimates claim that the jab, developed by the clinical teams at Oxford Vaccine Group and the Jenner Institute, could be ready by September.
However, as industry leaders and scientists are trying their best to shorten the time to introduce a vaccine in the market, public health officials claim that it could take a year to 18 months to fully validate any potential vaccine.
Meanwhile, last month, the chief scientific adviser of the UK announce that it could be at least 2021 until an effective vaccine was ready.
Source Credit: https://www.dailystar.co.uk/news/latest-news/uk-university-begins-tests-covid-21874152