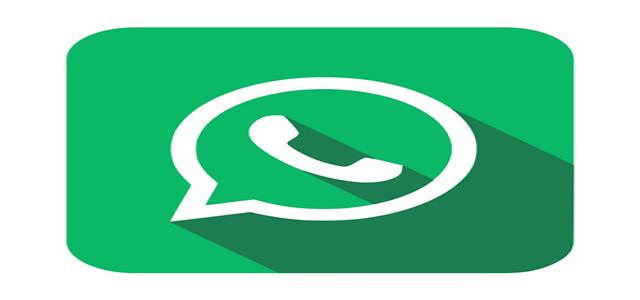 WhatsApp Inc., the Facebook owned messaging giant headquartered in California, has recently rolled out a new feature that allows the users on its messaging platform to search the web and verify the credibility of certain forwarded messages flagged by the service.
Reportedly, the cross-messaging platform announced the new feature on Monday stating that it enables users with a quick way to search for news and other sources of information.
A magnifying glass button will reportedly pop-up next to the forwarded message, allowing users to tap the button to instantly search the web and check for its authenticity. In order to protect the privacy of the users, the platform offers you the authority over uploading messages through their browser without WhatsApp itself accessing the message. This ensures an end-to-end encryption as the users directly send the forwarded messages to their web browser, cite sources with relevant details in this regard.
The release of this feature has been foreshadowed ever since the messaging platform first began flagging forwarded messages in 2018 to combat misinformation. Earlier this year, they took a step further in breaking the chain of false information by preventing users from forwarding such messages to more than one chat at a given time.
For those uninitiated, Beta testing of WhatsApp's new 'search the web' alongside other additions like search by date, multi-device access was witnessed earlier this year. As of now, the feature is available in Spain, Italy, Brazil, Ireland, UK, US, and Mexico over iOS, Android, and the web.
In another major development, Facebook integrated its Zoom competitor Messenger Rooms with WhatsApp on the Web, allowing group video calls of up to 50 people with no time restraints.
With the addition of several features to help users connect better in the times of coronavirus pandemic, WhatsApp may render other messaging and Voice over IP services soon.
Sources: https://www.xda-developers.com/whatsapp-search-the-web-google-forwarded-messages-misinformation/
https://www.orissapost.com/facebook-rolls-out-messenger-rooms-on-whatsapp-web-heres-all-you-need-to-know/