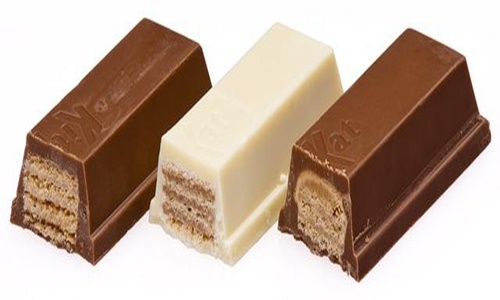 Nestlé Australia, the world's largest food and beverage company, has recently announced shifting towards sustainable packaging with KitKat being the first-ever chocolate bar in Australia packed with recycled plastic.
Reportedly, the recent invention is expected to significantly impact the firm's 2025 ambition.
As per credible reports, more than 40 million 45g KitKat bars are expected to be packed in 30% recycled content wrapper in the coming year, cutting the virgin plastic use by around 250,000m2, adequate to cover more than 200 50m swimming pools.
Nestlé Oceania General Manager, Chris O'Donnell, said the firm is on a mission to reduce its usage of virgin plastics by a third by the end of 2025.
He added that the firm has executed several changes to reduce the use of virgin plastic, but this shift is a first of its kind and is said to be a huge step change.
As more and more becomes available, the firm is hoping to increase the amount it can source via its packaging, said Mr. O'Donnell.
According to official resources, the firm is well-aware of the consumers' preference to use more recycled content. And it is pleased to deliver the 45g KitKat bar as the first product in Australia to be encased in soft plastic made with recycled content.
It has been reported that the 30% recycled plastic wrapper will keep the KitKat bars fresh, delicious, and crisp.
The wrappers can be recycled via the REDcycle scheme once the bars have been consumed.
The wrapper is also the company's first-ever soft plastic food wrapper to contain recycled material.
As per sources, soft plastic with recycled content ideal for food packaging is not widely available anywhere in the world, and the firm has been searching for a long time to find as much of this material from the suppliers. With more of the recycled content being available, the firm anticipated to increase the amount to source for its packaging.
Source Credit - https://www.foodmag.com.au/nestle-australia-invests-to-give-the-planet-a-break/