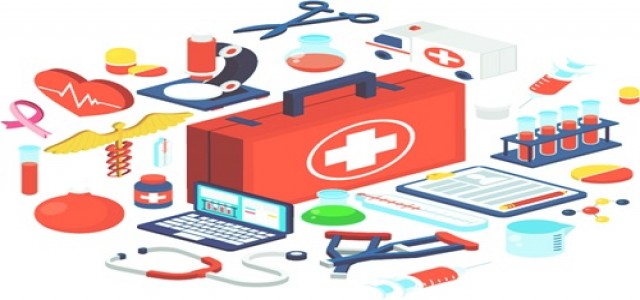 The data revealed Moderna's mRNA personalized cancer vaccine (PCV) mRNA-4157 to be well-tolerated at all tested doses and elicited neoantigen-specific T-cell responses.
Massachusetts-based biotechnology firm, Moderna, Inc. has recently announced interim data from its ongoing Phase 1 clinical study in patients with both unresected (advanced) and resected (adjuvant) solid tumors.
According to reports, the data showed Moderna's mRNA PCV (personalized cancer vaccine) mRNA-4157, given separately or in conjunction with Merck's pembrolizumab (KEYTRUDA®), to be well-tolerated at all tested doses and elicited neoantigen-specific T-cell responses. Furthermore, there were no vaccine-related SAEs (serious adverse events) reported for PCV when directed to patients as a monotherapy or in conjunction with pembrolizumab.
Demonstrated at the 2019 American Society of Clinical Oncology (ASCO) Annual Meeting, the study showed Moderna's mRNA platform's immunogenicity for creating PCVs. In addition, the clinical activity was observed in some patients receiving mRNA-4157 in combination with pembrolizumab.
Reports cite that these tolerability, safety and immunogenicity data and the observed initial clinical activity support Moderna's randomized Phase 2 study examining pembrolizumab in combination with a 1 mg dose of mRNA-4157, compared to pembrolizumab alone, for the treatment of high-risk adjuvant melanoma.
Speaking on the trial, Tal Zaks, M.D., Ph.D., CMO, Moderna, said that the company is encouraged by these interim data from its PCV program, which includes designing and manufacturing of a unique vaccine for individual patient depending on their specific tumor. Zaks claims that this study validates Moderna's mRNA PCV's ability to elicit T-cells that are specific to the cancer mutations.
Moreover, the company has also observed early signs of clinical activity of its personalized cancer vaccine in combination with pembrolizumab, including in two patients who were prior treated with checkpoint inhibitors.
Adding further Zaks claims that the firm is looking forward to building on these learnings about immunogenicity and tolerability by assessing activity in a randomized Phase 2 study for the treatment of adjuvant melanoma.
Source Credit: https://investors.modernatx.com/news-releases/news-release-details/moderna-announces-presentation-interim-data-phase-1-study-mrna
https://www.biospace.com/article/releases/moderna-announces-presentation-of-interim-data-from-phase-1-study-of-mrna-personalized-cancer-vaccine-at-2019-asco-annual-meeting/