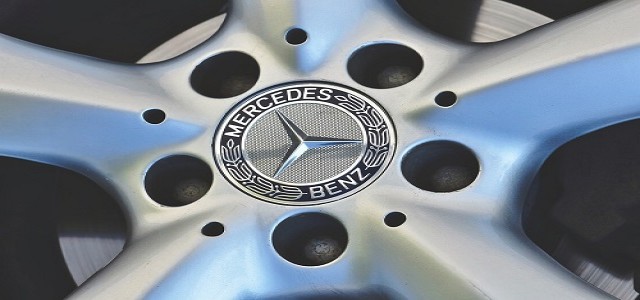 Mercedes-Benz, a German multinational automaker of luxury and commercial vehicles, has unveiled its flagship electric sedan, the EQS. The new vehicle is likely to allow Mercedes to take on Tesla Inc., as the market for electric vehicles (EVs) continues to expand.
The EQS is one of the first models among the fleet of Mercedes-Benz cars to be built on a dedicated EV platform built from scratch. The car will be first launched in Europe and the United States markets in August 2021, then in China by January next year.
The EQS boasts of a range of nearly 770 km (478 miles) and an optional display screen that will span over the entire dashboard. However, Mercedes' parent company, Daimler AG has not yet revealed the pricing of the EQS model.
Chief Executive Officer of Daimler, Ola Källenius was quoted saying that Mercedes has set the bar very high as customers in the company's target segment expect a unique blend of luxury as well as high-tech innovation.
The 56-inch 'Hyperscreen'- which dwarfs Tesla's 17-inch widescreen - will also be available in newer electric models of Mercedes-Benz cars. CEO Källenius said that more than 50% of customers may agree to pay extra for the display screen.
Seasoned experts have noted these features to be an effort to seize the massive market share held by Tesla, which had a longer battery range and an inbuilt touchscreen infotainment system.
Global sales of electric and hybrid cars have almost tripled in the recent past. If these market speculations are right, sales of EVs in Europe had reached 1 million vehicles last year and accounted for over 10% of the total units sold in the region.
Meanwhile, another German automaker Audi AG has launched two new electric vehicle models, the Q4 E-Tron, and the Q4 Sportback E-Tron, in a bid to reinforce its presence in this business sphere.
Source Credits –
https://www.reuters.com/business/retail-consumer/with-flagship-electric-car-mercedes-takes-fight-tesla-2021-04-15/