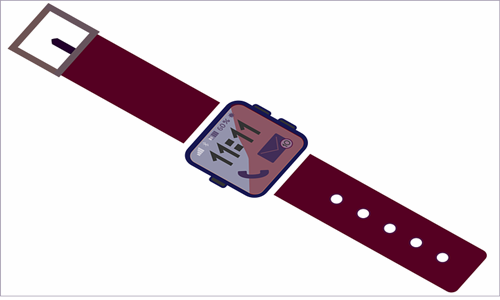 Masimo, a global medical technology company, has recently announced the full market release of its Masimo W1™ health watch for customer use.
As per credible reports, the new watch is a first-of-its-kind and offers accurate, insightful health data and constant measurements in a lifestyle-friendly, personal, wrist-worn wearable.
The Masimo W1 is based on Masimo's decades of expertise in providing noninvasive blood parameter monitoring solutions, including continuous oxygen saturation (SpO2) monitoring.
In addition to this, it will also monitor respiration rate, pulse rate, and hydration index for users wanting to understand their overall health better, stay fit, or share the data with friends and family.
Apparently, with the ability to record 86,400 measurements per day for second-by-second, the Masimo W1 watch demonstrates the future of personal health.
According to sources, the Masimo W1 would be available at its website for direct-to-consumer purchasing.
Speaking on the latest development, Joe Kiani, Founder & CEO of Masimo, stated that with 30+ years of experience in medical monitoring and telemedicine, the firm is delighted to bring the first wearable device to offer detailed & continuous hydration index, pulse oximetry, and other health measurements to its consumers.
The SET tech, a technology on which the newly launched health watch is based, has revolutionized health monitoring, saved lives, and has proven to be cost-effective.
Based on the feedback received during the partial market release phase for the Masimo W1, the firm is confident that this watch will improve lives.
For the unversed, Masimo is well-recognized for its exceptional accuracy and consistency during challenging conditions like low perfusion and motion.
Moreover, the firm is now unveiling a new device with its expertise in signal processing, bio-sensing, and photonics, for consumers who wish to control their physical health, make better health decisions, and monitor their complete physical status.
Paired with secure Bluetooth to the Masimo Health smartphone app, the watch delivers continuous health data and actionable insights with accuracy never heard of in a wearable or watch.
Source Credit - https://www.businesswire.com/news/home/20220831005074/en/Medical-Pioneer-Masimo-Announces-the-Full-Market-Consumer-Release-of-the-Masimo-W1%E2%84%A2-the-First-Watch-to-Offer-Accurate-Continuous-Health-Data