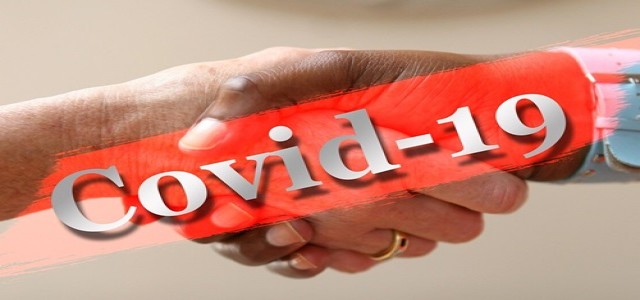 As reported by credible sources, in a recent development the U.K. government has permitted the state-funded NHS (National Health Service) to use an anti-inflammatory steroid called "dexamethasone" for treating coronavirus. The drug is apparently a part of the world's biggest trial testing for coronavirus and it is known to reduce the chances of death by a third among patients on ventilators, while lowers the mortality by a fifth for those on oxygen.
The results come from Randomized Evaluation of Covid-19 therapy (Recovery) trial, which was conducted by Oxford University. The trial primarily focused on whether prevailing medications that are being used for other conditions could sought as an option for treating coronavirus.
For those uninitiated, the drug is already being used to lower inflammation in various conditions such as asthma, arthritis and other skin others. Dexamethasone helps to reduce the damage that occurs when the immunity system of the body goes into overdrive, which can be fatal.
Sources close to the matter reported that around 2,100 patients received 6mg dose of dexamethasone daily during the 10 day trial and their results were compared with a random sample of 4,300 patients with no additional treatment.
The UK government claims to have around 200,000 courses of dexamethasone in its stockpile. Prime Minister Boris Johnson was reported saying that the recent development is a noteworthy British scientific achievement and has taken the necessary steps to ensure surplus of supply, especially in the event of a second peak.
The World Health Organization (WHO) has seemingly welcomed the positive results of dexamethasone. However, WHO Executive Director of Health Emergencies Program Michael Ryan stated that powerful anti-inflammatory steroids such as dexamethasone should be used under medical supervision since the drug can assist the division and replication of the virus in the body.
In another news, Russia has reportedly initiated its first human trials of COVID-19 vaccine which was developed by Moscow-based Gamaleya research institute and is planned to be tested soon on two groups of 38 people each.
Source Credits –
https://www.bbc.com/news/health-53061281
https://www.bbc.com/news/health-53077879
https://weather.com/en-IN/india/coronavirus/news/2020-06-18-who-dexamethasone-results-cautious-use-covid-19
https://www.timesnownews.com/health/article/russia-begins-human-trials-of-its-covid-19-vaccine-epidemiologist-says-mass-vaccination-may-begin-this-fall/608114