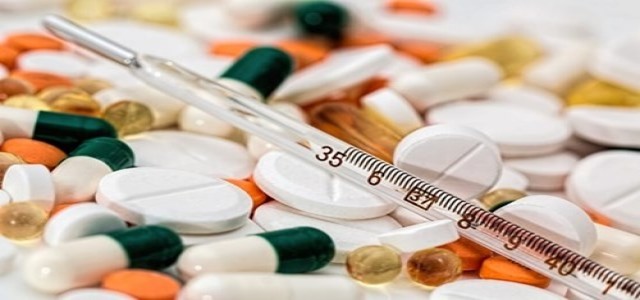 Johnson & Johnson to focus on pharma division after the split into drug and consumer companies.
The company is working on 14 new drugs, all of which have a market potential of USD 1 billion each.
American multinational corporation Johnson & Johnson (J&J) expects to petition for approval of 14 novel blockbuster drugs, each with potential for at least USD 1 billion in sales by 2025, execs stated during a strategy review of the company.
The move comes after the company announced its intention to spin off its consumer health business, which sells Listerine and Band-Aid bandages, to focus on pharmaceuticals and medical equipment. J&J is following the footsteps of several other pharmaceutical companies that have downscaled to focus on their pharmaceutical divisions.
Mathai Mammen, global head of research, J&J Janssen pharmaceutical division, mentioned that the company is developing an anticoagulant with partner Bristol Myers Squibb for non-small cell lung cancer, and a respiratory syncytial virus (RSV) vaccine.
He described them as the top pipeline assets the company has. Mammen also stated that he does not believe the deal will have a significant impact on R&D investment.
It is worth noting that J&J produced one of the three COVID-19 vaccines approved in the United States, however, its use in the country dropped drastically after its possible connection with rare incidences of blood clotting.
Nonetheless, J&J intends to produce more vaccines using the same viral vector technology, expressed Mammen.
The conglomerate was actively looking at various technological platforms, including messenger RNA, which is the backbone of Moderna and Pfizer's COVID-19 vaccines, and partner BioNTech's as well, he added.
Knowledgeable sources cited that Johnson & Johnson expects to be a USD 60 billion-a-year pharmaceutical company by 2025. The firm aims to generate revenue at a compound annual rate of at least 5% per year through mid-decade.
The company will depend on a combination of established medicines, innovative treatments, and novel, breakthrough therapeutics like CAR-T drugs and gene therapies to achieve the set goals.
Source Credits-
https://money.usnews.com/investing/news/articles/2021-11-18/j-j-sees-potential-for-14-new-multibillion-dollar-drugs-by-2025