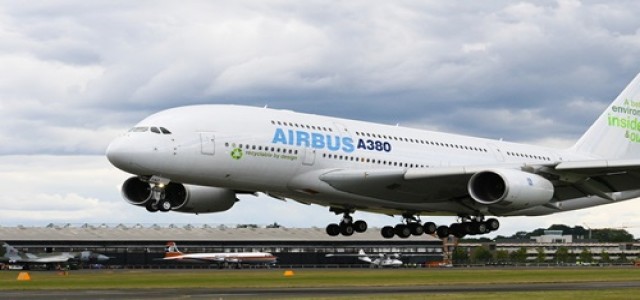 · JetBlue, in April, had given confirmation of its first service to Europe starting 2021
· Its new Airbus jet would serve cities in north, south and central Europe
JetBlue Airways is reportedly planning to expand its service to Europe from the East Coast of the U.S. Apparently, the New York-headquartered carrier is looking to swap thirteen of its existing Airbus orders in exchange for the manufacturer's newly unveiled longest-range narrow-body jet, A321XLR, to link New York and Boston with a string of European cities.
Citing reliable sources, JetBlue is preparing to take on competitors who currently dominate trans-Atlantic air travel, including American, United, Delta, and their European counterparts.
JetBlue executives have stated that the plan is to advertise its premium Mint cabin that features better food and amenities kits as well as lie-flat seats, to draw high-paying corporate travelers away from their rivals. The airline also confirmed the launch Mint's latest version that comes with a coach class, for trans-Atlantic flights.
Evidently, JetBlue refrained from disclosing the list of European cities it would serve, but spokesman Philip Stewart informed that the airline would attend to cities that suffer from mediocre service or high fares as well as those controlled by legacy carriers in association with their major joint ventures.
JetBlue's decision to switch to the longer-range planes, scheduled to serve in 2023, seems to be yet another affirmation of the latest jet Airbus launched recently at the Paris Air Show, which also won orders from British Airways' parent International Consolidated Airlines Group, American Airlines, and Indigo Partners, the owner of Frontier Airlines.
Sources suggest that the latest single-aisle aircraft is an aggressive move by Airbus for the midrange aircraft market. In fact, Airbus' pitch to customers is that the planes, at economical rates, would fly considerably long distances with cheaper operating costs as compared to a wide-body jet, indicating tough competition for other airlines. Boeing, the main rival of Airbus, is suffering through a crisis after its 737 Max was grounded worldwide earlier this year.
Source credits: https://www.cnbc.com/2019/06/20/jetblue-airways-plans-more-flights-to-europe-with-new-long-range-airbus-321xlrjets.html