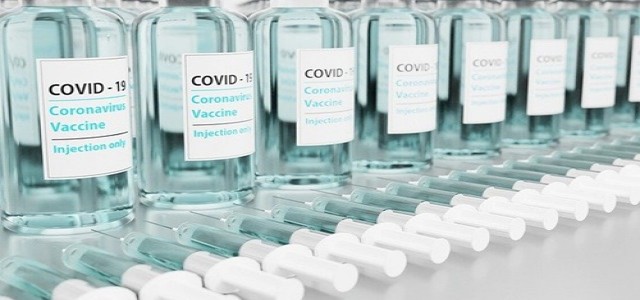 India's vaccination efforts have reportedly slowed down despite stockpiling vaccines as authorities are maintaining a more than usual gap between two shots. This is a part of the strategy to boost vaccine coverage in the country.
The domestic production of the AstraZeneca vaccine, also known as Covishield, which accounts for nearly 90% of the administered doses has tripled since May, at a time when India had to increase the interval between two doses to address the supply shortage.
The long gap, which was recommended by the World Health Organization, enabled India to administer at least a single vaccine dose to 74% of its 944 million adult population, with 30% getting fully inoculated.
Covishield accounts for nearly 861 million doses out of the total injected figure of 977.6 million. Besides, one of the nation's other primary vaccines, Covaxin has a dose gap of four to six weeks.
According to reliable statistical data, the daily COVID-19 vaccine stocks in the country have surpassed 100 million doses over the past few days. On the downside, daily vaccination rates have decreased to an average of 5 million doses this month from a daily rate of 25 million shots the previous month.
The Health Ministry of India has claimed that all the changes associated with the intervals between two doses have been initiated as per the recommendations provided by a group of experts.
The National Technical Advisory Group on Immunization (NTAGI) is currently considering the reduction of dose interval between Covishied doses. Although several experts have claimed that there is not any scientific rationale for decreasing the gap.
It appears that sticking to the same interval has a better possibility to provide stronger protection and immunity to fight against the virus.
Reports suggest that over two-thirds of the total Indian population have already developed antibodies. Therefore, a 12-week gap between two shots remains more logical and scientific at this stage.
India, on Monday, recorded 13,596 news coronavirus cases, its lowest in 230 days.
Source credits-
https://science.thewire.in/health/india-covid-vaccination-dose-gap-supplies/