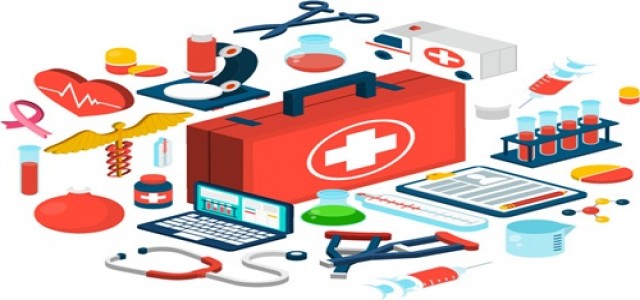 Clinical-stage biotechnology company Imvax, Inc., committed to creating novel patient-specific vaccines and immunotherapy strategies, has reportedly attained positive results from an ongoing Phase 1b clinical trial that proves treatment with IGV-001, the firm's new autologous tumor cell vaccine, outdid standard of care (SOC) with progression-free survival (PFS) and prolonged overall survival (OS) among patients newly diagnosed glioblastoma multiforme (GBM).
The results were reportedly demonstrated through an oral presentation over the session of Advances in Novel Immunotherapeutic held at the American Association for Cancer Research Annual Meeting 2019, backs the consistent development of a new immunotherapy paradigm for treating GBM.
Anthony Alfred Chiurco, MD, Neurological Surgery Professor, Vice Chair of Clinical Services at Jefferson University's Vickie and Jack Farber Institute for Neuroscience and David W. Andrews, M.D., Imvax's Co-founder, Interim CEO, and Chief Medical Officer, said that the results evidently demonstrate that this new investigational vaccine displays promise when compared to currently practiced standard of care therapies.
The Phase 1b trial assessed the safety and efficiency of the autologous vaccine IGV-001, developed from patients' tumor cells and an antisense formula, in newly diagnosed adult GBM patients, cite sources close to the development.
The trial reportedly involved thirty-three patients who received one of four vaccine exposures, while SOC treatment, for instance, radiotherapy, and temozolomide was introduced four to six weeks post vaccine administration. The main endpoint was safety, while tumor response was the secondary endpoint. Exploratory goals comprised of an assessment of OS, PFS, and immune markers, reported sources. In addition, a historical comparator group consisting of 35 newly diagnosed patients with GBM treated at the same center assessed SOC alone, stated sources familiar with the trial.
The treatment with IGV-001 was well tolerated with 15 of 33 patients experiencing no tumor growth as of March 1, 2019. Additionally, the cohort treated with the highest vaccine dose displayed an improvement of 7.3 months in OS and 3.5 months in PFS against SOC treatment alone, reported sources.