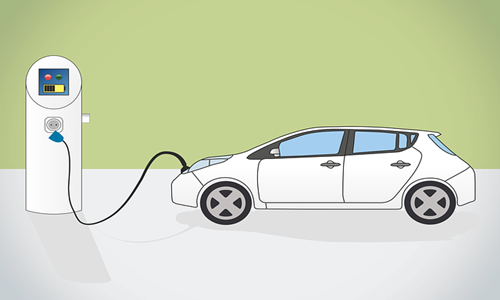 Hindalco Inds, a well-known metals flagship of Aditya Birla Group has reportedly inked a Memorandum of Understanding (MoU) with Israel's metal-air battery technology expert, Phinergy and IOP (IOC Phinergy) – a joint venture co-led by Indian Oil Corporation and Phinergy.
Under the terms of the agreement, Hindalco will team up with Phinergy and IOP in India, for R&D and the pilot production of aluminium plates that are compatible with Aluminium-air batteries.
Additionally, the MoU will also see the partnering companies work on recycling of aluminium used in these batteries.
The Phinergy-developed aluminium-air battery is lightweight and displays high energy density, which helps increase the driving range of electric vehicles (EVs) drastically.
Moreover, these batteries support quick refuelling and do not require expensive nationwide charging networks, which is expected to ensure more convenient EV adoption and catalyse the shift toward zero-emission mobility.
According to a statement by an official from Hindalco, aluminium-air batteries come with an added advantage, as the reaction between aluminium and oxygen in ambient air results in aluminium hydroxide. This chemical compound can be recycled at the end to recover aluminium.
It has been mentioned that several leading automotive manufacturers in India are currently exploring the technology, which the company claims to be a viable alternative to conventional battery chemistries.
Hindalco also believes that the novel technology will accelerate the domestic manufacturing of batteries and subsequently meet the surging demand for energy storage in the country.
It is worth noting that the Aditya Birla Group-owned $26 billion metals powerhouse, Hindalco is the largest aluminium company in the world in terms of revenue. It plays a key role in the copper industry and is one of the largest primary aluminium producers in Asia.
Altogether, Hindalco has a global footprint spanning 50 manufacturing facilities across 10 countries.
As per a joint report by NITI Aayog, the German Federal Ministry for the Environment, and the Nature Conservation & Nuclear Safety cited by Hindalco, the EV market – a primary target market - is estimated to report cumulative sales worth 80 million units by 2030.
Source Credit: https://www.business-standard.com/article/news-cm/hindalco-inds-inks-mou-with-israel-based-firm-for-aluminium-air-batteries-122071800149_1.html