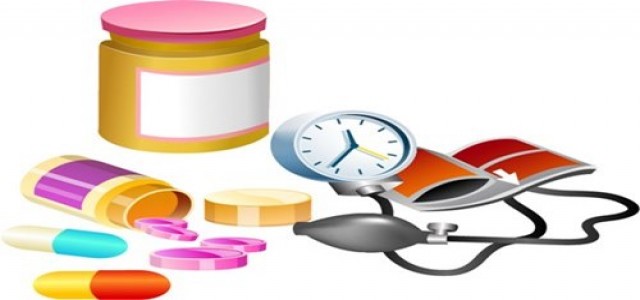 GSK anticipates using Zymeworks' Azymetric technology for developing bispecifics drugs that treat communicable diseases
Zymeworks Inc, a clinical-stage biopharmaceutical company, has recently announced that GSK has extended its 2016 licensing and partnership agreement with Zymeworks for R&D and commercialization of bispecific antibodies for several types of diseases.
Apparently, under the extended agreement, GSK would be able to access to exclusive heavy-light chain pairing technology of Zymeworks as well as part of its branded Azymetric™ platform. The Azymetric platform from Zymeworks allows the development of bispecific drugs and multifunctional therapeutics while maintaining the features of naturally occurring human antibodies.
According to President and CEO of Zymeworks, Ali Tehrani, Ph.D., as part of this extended agreement GSK anticipates using Zymeworks' Azymetric technology for developing bispecifics drugs for the treatment of communicable diseases. It also highlights the efficacy of the company's platform beyond traditional indications such as inflammatory disease and oncology.
Sources familiar with the matter mentioned that under the updated terms of the extended agreement, GSK will have the option to commercialize and develop bispecific drugs across different disease areas and Zymeworks would be eligible for receiving increased preclinical, research & development and commercial milestone payments.
Reportedly, once all six programs are commercialized and developed then the new potential value of the partnership would be around US$1.1 billion. In addition, Zymeworks is entitled to receive augmented tiered royalties on global sales.
The Azymetric platform seemingly allows monospecific antibodies to convert into bispecific antibodies, providing the antibodies the capability to concurrently bind two different targets. Azymetric bispecific technology allows the development of multifunctional therapeutics that can restrict various signaling pathways, increase tumor-specific targeting, recruit immune cells to tumors, and enhance receptor clustering degradation.
These characteristics are proposed to improve efficacy while reducing the potential for drug resistance and toxicities, sources added. The Azymetric bispecifics have been engineered for retaining the required drug-like abilities of naturally occurring antibodies, including high stability, long half-life, and low immunogenicity.
Source Credit: https://www.businesswire.com/news/home/20190516005061/en/Zymeworks-GSK-Expand-2016-Azymetric%E2%84%A2-Bispecific-Agreement