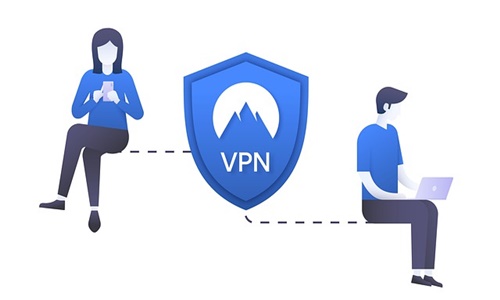 As per latest reports, the Government of India has stopped its employees from using anonymisation services and third-party virtual private networks (VPN) provided by firms like Express VPN, Nord VPN and Tor.
Reportedly, this declaration surfaced just days after Surfshark, Express VPN and NordVPN claimed that they would stop providing services in the nation following a directive by the Indian Computer Emergency Response Team regarding the operation of VPN firms throughout India.
Furthermore, the order has also pushed the government employees to not save any restricted, internal, or confidential data or files related to government work on any non-government cloud service platform like Dropbox or Google.
According to the National Informatics Centre (NIC) functioning under the Information Technology and Electronics Ministry, these guidelines have been implemented to improvise the government's security posture.
The NIC, under the Cyber Security for Government Employees report, quoted that these measures have been implemented to sensitize the outsourced/contractual resources and government employees as well as to bring awareness from the point of view of cyber security.
The NIC has also requested that government workers avoid rooting or jailbreaking their phones and skip the use of external mobile application-centric scanner services like CamScanner to scan the personal documents of the government.
For the record, CamScanner is amongst the several China-based applications banned by the Indian Government in July 2020 due to national security concerns succeeding the tensions on the border with the neighbours of the north. However, it continues to operate via some versions.
As per the directive, the security posture of the government can be improvised by adhering to even cyber security norms across all government offices in India.
It has also been reported that all the government workers, including contractual, temporary. Or permanent are required to follow the guidelines. Any non-compliance would be acted upon by the concerning Department heads.
Source Credits: - https://telecom.economictimes.indiatimes.com/news/govt-bans-vpn-cloud-services-for-employees/92269107