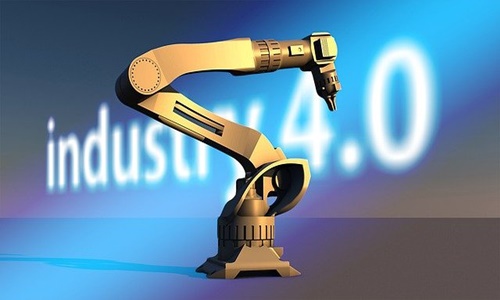 Dubai Future Labs, Dubai Future Foundation's applied research and development lab that focuses on robotics and artificial intelligence (AI), presented its most recent advancements to the global research and robotics community at the International Conference on Intelligent Robots and Systems (IROS) 2022. The conference took place in Kyoto, Japan from 23-27 October.
By connecting with academic institutions, scholars, students, researchers, international organizations, and experts in autonomous systems and robotics on a global scale, Dubai Future Labs unveiled two unmanned ground vehicles (UGVs) designed by in-house talents for the logistics sector. These included an intralogistics vehicle and a last-mile delivery robot.
Through the conference, Dubai Future Labs reinforced Dubai's status as a global hub for innovation and a destination for experts to work together on applied research projects. The conference also welcomed investors to explore business opportunities and take advantage of Dubai's flourishing innovation ecosystem.
Khalifa Al Qama, Dubai Future Labs' Director, stated that Dubai Future Labs' participation at IROS was key to highlighting Dubai's role in developing and testing technological applications, empowering a talented workforce, and creating a better future for the city.
Al Qama further explained that Dubai was committed to creating a future backed by cutting-edge solutions, such as AI and autonomous technologies, adding that the IROS 2022 gave an opportunity to explore prospects with the luminaries of international robotics and technology community, while displaying the essential work done by Dubai Future Labs.
For the unversed, IROS is one of the biggest robotics research conferences in the world. The annual IROS conference, which was first conducted in 1988, offers a platform to the world's robotics researchers to examine the role of science and technology in smart machines and intelligent robots.
According to credible sources, more than 4000 academia, industry professionals, and researchers in the field of robotics and automation attended the event this year. The next IROS conference will take place in Abu Dhabi in 2024.
Source credit: https://www.zawya.com/en/press-release/companies-news/dubai-future-labs-showcases-new-logistics-robots-at-iros-2022-in-japan-atmzj0xy