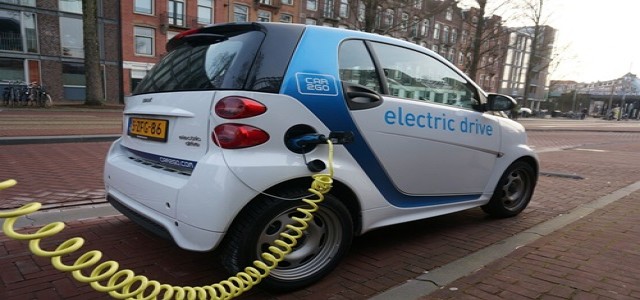 Chinese multinational automobile manufacturer NIO has reportedly entered the European market by opening its first outlet in Norway. The automaker has set up a separate website for its Norwegian counterpart, where people can look up the company's EV models on offer.
NIO's first car to be launched in Norway is its hallmark electric SUV, ES8, while the electric sedan ET7 will be the next to follow in 2022.
Founder, Chairman, and CEO of NIO, William Li was quoted saying that since its inception, the company has aimed to be a global brand providing superior quality vehicles and related services to its customers. He further added that Norway being an innovative and sustainable country resonates with NIO's vision.
Norway is the best fit for NIO as the country has been very active in the adoption of electric vehicles for quite some time, cited experts keeping track of the market trends.
Moreover, the Norwegian government has also announced its aim to become all-electric by 2025. Almost 54% of the country's total car sales constituted of EVs in 2020 alone. Norway also boasted of around 84.8% market share of plug-in cars.
NIO is planning to launch its first service and delivery center in the capital city of Oslo by September. It will also reportedly launch showrooms in Stavanger, Bergen, Trondheim, and Kristiansand by 2022.
The EV maker has also promised to deliver mobile service as well as car pickup-and-delivery services to create a premium experience for its Norwegian customers.
Apart from electric cars, NIO is focusing on building its charging infrastructure in Norway. It will also introduce a battery swapping system through its first four Power Swap stations. The auto manufacturer is aiming to build battery swap stations connecting five major cities and freeways in Norway by the end of 2022.
Source Link –
https://auto.hindustantimes.com/auto/news/chinese-ev-maker-nio-officially-enters-europe-for-the-first-time-41620292662397.html