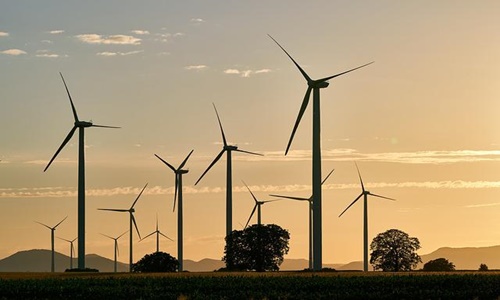 French IT company, Capgemini has reportedly signed two new agreements with Eneco, a cohort of companies actively involved in the development of energy trade, renewable energy & innovation, and retail.
Under the terms of the 10-year agreement, Capgemini will support Eneco's sustainability-focused energy transition and help meet its 2035 carbon-neutral target.
Following this initiative is a 5-year agreement that would enable the development & implementation of a Digital Technology Platform.
According to Eneco CIO Mario Suykerbuyk, the 2035 goal is focused on making the establishment and its customers' carbon neutral through extensive industry-wide collaboration between suppliers, stakeholders, strategic partners as well as customers.
Mario emphasized the need for a solid tech-driven foundation and a competent partner with relevant capabilities in order to ramp up digital transformation and unlock the full potential of new business models, connected products, and services.
Both the agreements will target a spectrum of service areas aligned with Eneco's digital technology platform and support integration, cloud, cybersecurity, data, infrastructure, transformation services, customer experience, consulting, along with applied innovations and sustainability solutions.
Initially inked in 2008, Capgemini and Eneco renewed their deal in 2018 to support the latter's digital and cloud transformation journey, which is further underpinned by the new agreements as they endeavor to strengthen the partnership.
Mutually identified long-term goals of the 10-year deal include joint go-to markets, construction of sustainable revenue streams by developing new business models, services, and the application of connected products.
Meanwhile, the 5-year global framework aims to deploy a secure and scalable digital technology platform, which will ensure the expansion of Eneco into German, Dutch, and Belgian markets.
In addition to this, Eneco will also benefit from several immediate benefits in the short term, for instance, efficiency gains that will help cut down operational costs via the application of AI and automation.
Capgemini, on the other hand, will be providing its solid global network of start-ups and partners to help Eneco realize the benefits of an amalgamated digital platform.
Source Credit: https://www.globenewswire.com/news-release/2022/07/12/2477743/0/en/Capgemini-to-support-Eneco-s-sustainable-energy-transition-and-growth-strategy.html