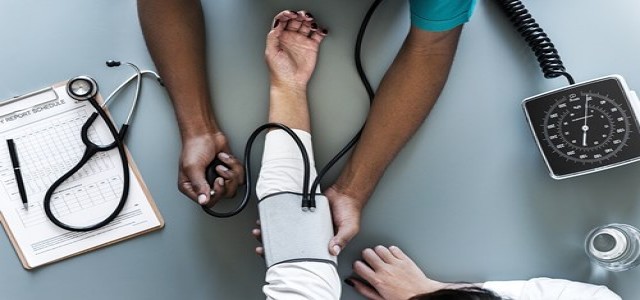 Analytics 4 Life, one the leading digital health company committed to improving existing diagnostic pathways, has reportedly presented data on its heart failure research at the ACC's (American College of Cardiology) 69th Annual Scientific Session along with the World Congress of Cardiology.
Reportedly, the data highlights that a machine-learned approach helped in predicting elevated LVEDP (left ventricular end-diastolic pressure) which may potentially serve as a non-invasive, novel diagnostic method for recognizing patients with elevated filling pressures at point-of-care.
William E. Sanders, MD, VP of Medical Affairs and CMO at Analytics 4 Life, said that there is a dire need to decrease cardiovascular-related deaths through timely diagnosis and earlier detection with non-invasive testing.
The company is encouraged by these initial outcomes that show its CorVista® System, which has shown feasibility in assessing coronary artery disease, has considerable clinical capability in recognizing impaired left ventricular function at point-of-care patients.
For the record, Analytics 4 Life is progressing the CorVista System, radiation-free, exercise-free, and a point-of-care diagnostic platform to improve existing care pathways. The platform helps to diagnose heart disease point-of-care without cardiac stress and radiation.
The system obtains data related to patient's blood flow and cardiac electrical activity using handheld digital device, following which it processes these data by using machine-learned algorithms and provides a clinical report for clinicians in a secure web portal.
Dr. Rola Khedraki, MD, Author and Cardiology Fellow at Scripps Prebys Cardiovascular Institute, said that these outcomes showed that a machine-learned approach is extremely accurate for predicting LVEDP equal to or greater than 20 mmHg. After a study evaluating 890 patients, the algorithm showed an average AUC of 0.97 for expecting LVEDP with a specificity of 89% and a sensitivity of 94%.
Reports claim that Analytics 4 Life, with a focus on heart failure, coronary artery disease, and pulmonary hypertension, is advancing the CorVista System for improving existing care pathways.
Source credit- https://finance.yahoo.com/news/analytics-4-life-presents-early-181500641.html