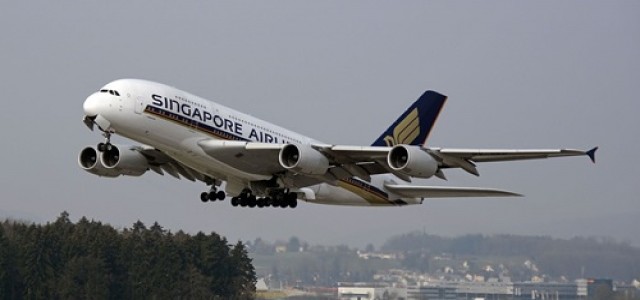 Owing to surging travel demand, China has become a key competing ground for Airbus and its chief rival Boeing.
Airbus, one of the leading names in the aerospace sector, recently signed a multibillion-dollar deal to sell 300 airliners to China. With this, it has equaled the Chinese record held by arch-rival Boeing. The deal apparently coincided with the Chinese President, Xi Jinping's Europe visit.
The deal was made between Airbus and Chinese Aviation Supplies Holding Company, which is known to grab headlines during such diplomatic visits. The deal has been reported by Fortune to include 290 A-320 family jets and ten A-350 wide-body jets.
This extraordinary order is equivalent with the U.S. President Donald Trump's order for 300 Boeing Planes in 2017 when he was visiting Beijing. Amid the global trading tensions, China had refrained from placing any significant orders in the aviation industry.
Apart from this, it is also cited that the sudden grounding of Boeing 737 Max has created a dearth of major orders for the aircraft manufacturing company.
Although there is no concrete proof of the direct connection of Airbus deal and Sino-US stiffness or the Boeing fleet issues, experts opine that Beijing is well-known for its practice of giving diplomatic responses and disappointing suppliers via state deals.
Emmanuel Macron, French President along with Chinese counterpart Xi Jinping jointly addressed the closure of the aviation contract and said that this is a vital step forward and an excellent indicator of the current scenario. With this, US and China have enhanced the likely possibility to ease out the months-long tariff row.
For the record, China became the first country to ground aviation of Boeing 737 model in March-beginning when a disastrous Ethiopian Airlines crash stunned the world, thus imposing severe regulatory actions. Sources close to the matter report that on enquiry about deal negotiations, Airbus planemaking chief, Guillaume Faury clarified that it was a long-term relationship that has evolved over time with Chinese partners and is a strong indicator of confidence.