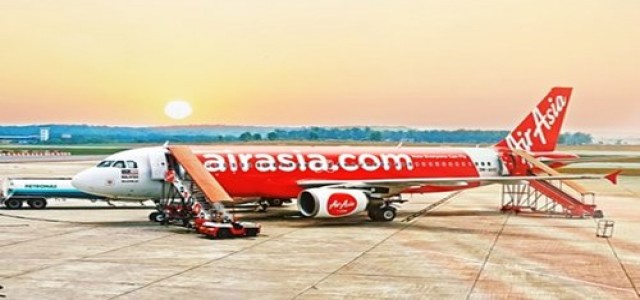 According to reliable sources, shares of Air Asia Group Berhad fell by 6.2% in the first half-session of trading post the announcement of its record quarterly loss.
Lockdowns in Malaysia during the first quarter closed borders, and a longer-than-expected timeline for the COVID-19 vaccination program has caused Affin Hwang Capital to lower the airline's earnings projections for 2021 and 2022, in anticipation of a greater net loss this year, sources cited.
Some analysts expressed that due to a slower-than-expected recovery in international tourism, AirAsia is likely to record a net loss of about USD 22 million in 2022.
During a presentation on its website, AirAsia claimed that owing to lockdowns, it expects a weak first quarter for its Malaysia unit, however, the following quarter could witness 33% of pre-COVID domestic levels due to relaxation on some cross-state tourism.
Given its high cash burn rate, AmInvestment Bank stated that it was crucial for AirAsia to quickly shore up its liquidity.
AirAsia states that it had decreased its average cash burn by 92% in the fourth quarter of 2020, on account of continued deferral support from lessors and banks. The airline added that ongoing talks in Indonesia and the Philippines to raise new capital were also promising. However, on Monday, AirAsia reported a historic quarterly loss of USD 591 million, confirmed sources.
AirAsia has said it plans to raise USD 60 million, with USD 24 million in loans from three Malaysian banks to help it navigate the pandemic.
In other news, Air-Asia has walled its planned LTIS (long-term incentive scheme), including an SGS (share grant scheme) for selected senior employees, as a 'sustainable option' to aid the business retain talent while saving money.
According to the airline, the LTIS, which includes the SGS and the employee share option scheme (ESOS), is an industry-standard that the company had proposed in recognition of employee contributions amid the Covid-19 pandemic.
Source Credit –
https://www.reuters.com/article/us-airasia-outlook/malaysias-airasia-shares-slide-after-record-quarterly-loss-idUSKBN2BM0DK