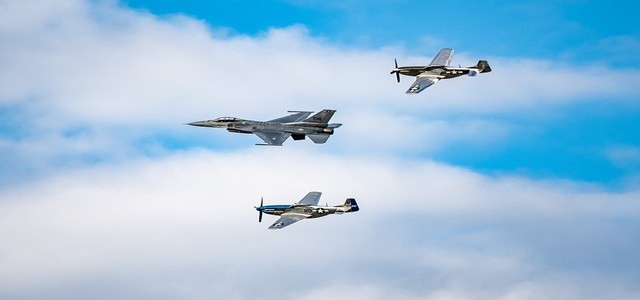 Erickson Inc., one of the leading aerospace and aerial services provider, has been providing best-in-class aviation services for national security, defense, MRO and manufacturing sectors for years. The company aims to offer high quality, efficient, integrated and safe utility aircraft services that protect property & people.
However, Erickson recently made headlines when it announced getting a place on the SOF/PR (Special Operations Forces / Personnel Recovery) in Multiple Award Contract for Modifications (MACM).
As per reports, the $996 million contract spans over seven-year which requires Erickson to provide modifications for the Life Cycle Management Center for Fixed and Rotary Wing platforms and Air Force Materiel Command (AFMC).
Reportedly, the rotary-wing platform would include TH-1H, UH-1H and HH-60G helicopters. Moreover, the company's vertically integrated aerospace abilities, backed on continuing maintenance repair and overhaul of Marine Corps and Navy platforms and the constant production of S64 Air Crane® helicopter, would serve the requirements of U.S. Air Force rotary-wing.
Notably, the rotary-wing requirements would be in the areas of qualification, implementation and systems integration of airplane modifications, such as integrated subsystems, associated support equipment and weapon systems.
Speaking on the development, Doug Kitani, CEO, Erickson, said that the company has a history of sustaining and modernizing legacy airplane through modification of its platform. The firm is looking forward to serving the Air Force as well as hopes to maintain its dedication and commitment towards sustaining its fleet of operating airplane.
Reportedly, Erickson has also came into limelight this year when it announced expanding its fleet of rotary- and fixed-wing aircraft by adding the Airbus H225 Super Puma helicopter. Sources close to the story revealed that the firm had announced Super Puma's first flight on June 28 which has been customized as per Erickson's mission profile to support Department of Defense (DoD) clients including the U.S. Navy.

Source Credit: https://ericksoninc.com/wp-content/uploads/2019/10/Erickson-wins-SOFPR-Defense-Contract.pdf