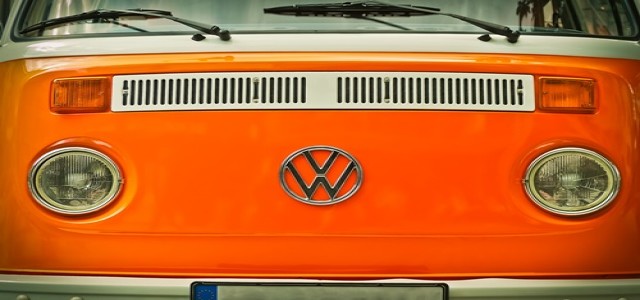 German vehicle manufacturer Volkswagen and autonomous driving technology company Argo AI revealed the first model of their automated driving vehicle ID Buzz AD at a press conference ahead of the 2021 Munich auto show.
The electric ID Buzz is a retro-futuristic minivan, that has a look similar to the original VW Microbus, will certainly push self-driving tech forward. Volkswagen will be launching the minivan in urban areas first, where EVs like the ID Buzz can be deployed for delivery services, and as autonomous shuttles.
Notably, experts from 33 countries are presently developing the software for autonomous driving tech, which leverages machine learning to make constant improvements. The system, developed by U.S. based Argo AI, uses cameras, lidar modules, radar sensors, and an onboard computer to scan for obstacles within 400 meters.
Argo AI founder, Bryan Salensky, stated that the automation of driving is a challenging task for several reasons. The computer must be able to accurately predict the behavior of cyclists, pedestrians, and other vehicles on the road.
He further explained that every time the prototypes are tested in the real world, they encounter new factors that the system has to incorporate. For instance, in a recent trial conducted in Miami, the software did not perceive a pedestrian donning a costume as human, and therefore could not accurately predict their behavior.
It is also worth noting that the software can permit the vehicle to navigate itself without using GPS if required, and Salensky commented that the system will not need any upgrades to the present infrastructure.
Ride sharing will be a prime aspect of the company's strategy and VW says that it has been working on perfecting an experience that will allow customers to adjust climate control and other features in advance so that the vehicle's interior accommodates their needs before the vehicle arrives.
Volkswagen plans to initiate a test fleet in Munich in the upcoming months and seeks to roll out automated vehicles in urban areas by 2025, starting from Hamburg, Germany.
Source Credits –
https://www.msn.com/en-us/autos/news/vw-idbuzz-autonomous-prototype-gives-glimpse-at-production-ev-van/ar-AAO840b