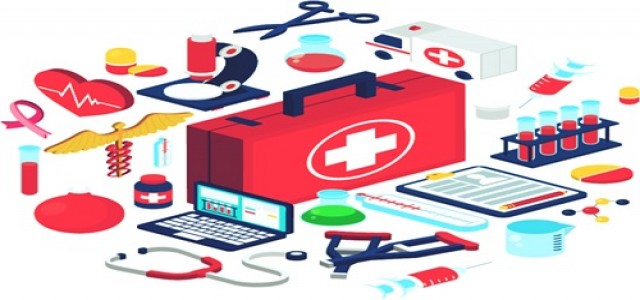 Condiments and sauce manufacturer Veeba Foods reportedly ventured into child nutrition segment with a new health beverage, V-Nourish.
According to sources close to the matter, V-Nourish is a scientifically designed nutritional supplement for kids aged above five years. It has been launched in a variety of flavors such as Strawberry, Kesar-Pista, Choco-Cookie and Badam. V-nourish is available in general and modern trade stores, across 100 cities in India.
Bollywood star Shah Rukh Khan has been roped in to promote the newly launched V-Nourish.
For the record, Founder of Veeba, Viraj Bahl and a team of Veeba research scientists are the innovators of V-Nourish. The nutritional supplement is claimed to contain over 40 Nutri-boosters, including micronutrients, high proteins, prebiotics and probiotics to support growth and over all development of children. V-Nourish vouches a unique product experience with the presence of nuts and real fruit chunks in every sip. The product is reportedly free of any synthetic colors, artificial flavors or added preservatives.
Viraj Bahl was quoted saying that the journey of V-Nourish started with the notion to provide best-in-class-nutrition to his children. While parents remain concerned with the child's nutrition and subsequent growth, children are driven primarily by taste. After three years of research and development, the team has proudly announced V-Nourish which they expect to have the highest nutritional content in the category of child nutrition supplement, adds Viraj.
As a parent himself and a responsible food researcher and developer, he assures that making children finish their glass of milk will not be a trouble anymore.
The child health beverage market is estimated to be approximately Rs7000 crores, out of which premium nutrition segment is growing at a rate of 12% per year. Veeba is targeting to capture 5% of the market in the next year, said Viraj
As per credible source, V-nourish is being manufactured in a new facility at Keshwana, Rajasthan and the area spreads over 200,000 square feet of manufacturing space. Currently, the plant has around 300 workers employed in production.
Source credits: http://bwhotelier.businessworld.in/article/Veeba-Foods-Forays-into-Child-Nutrition-Segment/13-05-2019-170419/
https://www.thehindubusinessline.com/companies/veeba-foods-forays-into-child-nutrition-segment-sets-up-factory-in-rajasthan/article27108078.ece