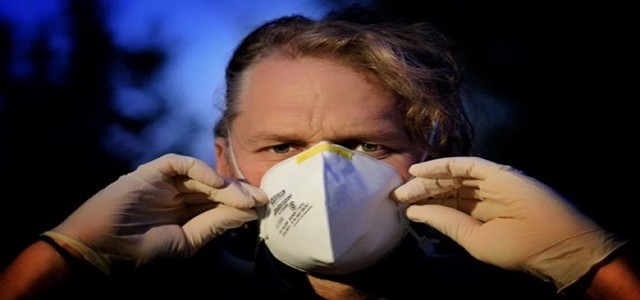 In a bid to make working out more convenient during the ongoing pandemic, Under Armour, Inc., has reportedly launched the first-of-kind facial mask designed for the workout which brings hope to runners, cyclists, and all those who get a bit sweaty and breathless while wearing a protective facial cover.
Introduced under the brand name 'UA Sportsmask', the mask will come with several features – it will be antibacterial, breathable, and will prevent glasses from fogging. The company has developed this mask to meet the increasing demand for exercise-friendly masks.
According to reliable sources, the water-resistant, reusable masks were designed to solve 'many of the challenges faced by athletes in general use during training and running'. Each has three layers of the structure. The first is light but has structure air pockets so the airflow stays away from mouth and nose.
The second is a moisture and sweat barrier, made of open-cell foam. It allows air to flow through. The third is a cool, extended fabric treated with PROTX2 – an anti-microbial non-metal technology which hampers the development of bacteria. Each mask also has a suitable nose-bridge that controls the airflow to the eyes.
In contrast to almost all other masks that come in one size, this mask comes in all sizes including SM / MD, MD / LG, LG / XL, XL / XXL.
It seems as though the masses had been waiting for the sale of this product, as in an hour the first shipment of masks was sold out on Thursday, at 10 a.m. The new lot will be shipped on 31 July, available on pre-order. In summer and autumn, additional colors will also be provided.
Under Armour started manufacturing masks in March and more than 4.5 million of them (including 116,900 gowns) have been produced by Maryland Health Care Organizations to date.
Source Credit - https://www.dailymail.co.uk/femail/article-8415525/amp/Under-Armour-launches-new-exercise-face-masks-breathable-inhibit-bacteria-growth.html