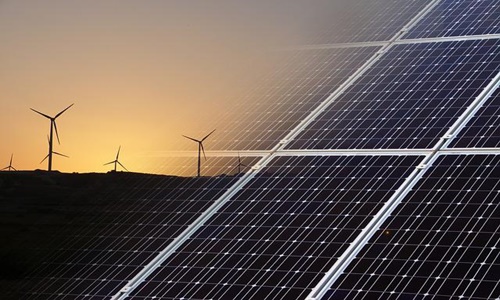 Triple M is eyeing several projects in Egypt to help them produce electricity using renewable energy sources with a capacity of 1.5 GW inside and outside the country.
It would be imperative to note that the projects being pursued by the company showcase power distribution capabilities reaching 1,000 MW of solar energy and approximately 500 MW of wind energy.
Speaking on the speculated development, Hatem Al-Romy, Chairperson of Triple M Saudi Arabia mentioned that the company is on the lookout for potential opportunities to ramp up solar energy production, irrespective of whether they are connected to the electric grid or not.
Additionally, Triple M's competency also extends to the establishment of water desalination units, implementation of plants catering to waste recycling and energy production, along with drilling wells, and supplying machinery and equipment required in these projects.
Hatem also explained the significance of the recent partnership with Fawasil and the launch of its headquarters in Saudi Arabia which underpins the company's motto to implement more projects resonating with the kingdom's 2050 Vision.
Omar Al-Harbi, Chairperson of Fawasil, commented that owing to Triple M's notable contributions in Egypt including projects and several other initiatives, Fawasil has been able to expand into other Arab markets.
Harbi emphasized on the potential of the latest partnership in opening new avenues for the company inside the kingdom.
For the unversed, Triple M Egypt and Saudi Arabia-based Fawasil both hold equal ownership of Triple M.
Besides helping with the implementation of electrical and mechanical set-ups, Triple M has also contributed to the installation of solar and wind energy projects both inside as well as outside of Egypt with capacities reaching 1,952 MW.
Fawasil on the other hand has acquired a robust presence in Saudi Arabia with five factories, and some 32 projects, and specializes in the field of cement and concrete.
Source Credit: https://www.zawya.com/en/projects/utilities/triple-m-plans-to-acquire-15-gw-of-solar-wind-energy-projects-in-egypt-mc16010x