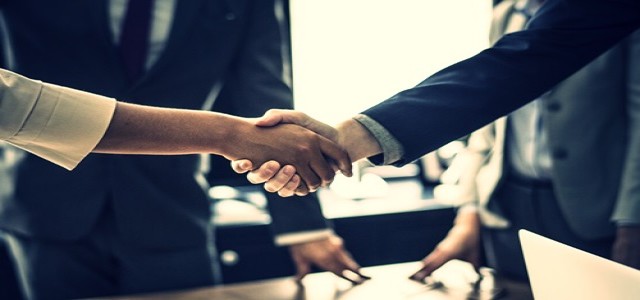 With decades of hard work and hands-on experience, TransPerfect has managed to become one of the largest global providers of technology and language solutions for companies worldwide. With over 5,000 global organizations employing its GlobalLink® Product Suite to streamline the management of multilingual content, it has maintained its name for providing an unparalleled commitment towards client service and quality.
In an attempt to expand its operations, TransPerfect has recently inked a deal to acquire Madrid-Based Subtitling Specialist, Sublime Subtitling & Translation. According to reliable sources, Sublime's founders Sevan Bruce Nazarian, Iván Poveda, Luisana León and Marta Román will be joining TransPerfect's senior management team to further the division by advising on the company's overall production strategy for entertainment and media.
For the uninitiated, Sublime specializes in subtitling and audiovisual translation for its global entertainment clients. Meanwhile, TransPerfect has shown phenomenal growth in the media space. A major aspect of its growth is contributed to its recent expansion deals to buy Lassostudios, AGM Factory and Lylo.
Also, the firm has heavily invested in offering the latest voiceover, subtitling and dubbing services, along with its AI-powered solutions, to customers through its Media.NEXT technology platform. However, the addition of Sublime would complement the company's existing infrastructure, including its Lassostudios' Madrid facility and Barcelona based studios.
Reliable sources claim that all employees currently working at Sublime are expected to remain with the firm and will be led by Barnaby Wass, Senior Vice President, TransPerfect in Barcelona. As for Phil Shawe, President and CEO, TransPerfect, Sublime has grown quickly into a renowned firm in media localization and they are delighted to welcome its team to TransPerfect's family.
Reportedly, TransPerfect also recently bagged a contract from Radisson Hotel Group, making it the sole supplier of translation management technology and language services to back Radisson's international market expansion.
Apparently, Radisson is leveraging TransPerfect's GlobalLink Enterprise technology suite which is linked directly with the company's current SDL-Tridion content management system. Moreover, it has employed TransPerfect's GlobalLink TransPort and Brand Champion program to enable submission, delivery, and review of all offline content.
Source Credit: https://www.prnewswire.com/news-releases/transperfect-expands-media-localization-group-with-acquisition-of-sublime-subtitling-and-translation-300941659.html