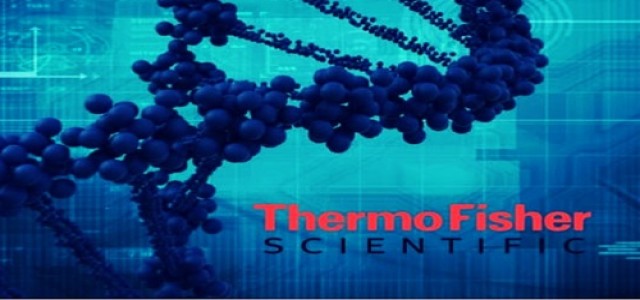 The Torque-Thermo Fisher manufacturing facility is expected to come online by the end of 2019.
Thermo Fisher Scientific Inc., the biotechnology products development company and Torque, an immuno-oncology company recently announced that they will be collaborating to develop Slipstream™, which is a high efficiency T cell manufacturing facility, developed by Torque. The facility is important for expanding the cellular immunotherapy pipeline of Torque and its development of Deep Primed™ T Cell Therapeutics which is designed to direct immune power found within the microenvironment of the tumor itself.
BioSpectrum reports that Torque-Thermo Fisher manufacturing facility is already under construction and is anticipated to be processing patient cells by end of 2019. Reportedly, Torque's main Deep-Primed T cell candidate, TRQ-1501, will be the first to experience clinical development within the Slipstream platform.
Bart Henderson, CEO, Torque has been quoted to say that the cell manufacturing technology platform is critical in developing and commercializing cellular immunotherapy for patients in initial or advanced stages of cancer. This would be particularly beneficial for solid tumor patients who are in need of such a treatment. He added that Torque is looking forward to collaborating with Thermo Fisher as the company is renowned for its track record in building globally integrated, high-efficiency operations.
Henderson elaborated on the platform's potential of benefiting a significant population of cancer patients and said that the pioneering manufacturing partnership is aimed at drastically enhancing the efficacy and scalability of best-in-class cellular immunotherapy production.
Michel Lagarde, President, Pharma Services, Thermo Fisher Scientific has been reported to say that Thermo Fisher in collaboration with Torque would be posing an instance of the progress it has made in its dedication to advancing precision medicine and becoming a leader in cell therapy manufacturing. He expressed Thermo Fisher's pleasure in the partnership in building the Slipstream technology based advanced manufacturing facility, that is meant to transform cancer treatment.
For the record, the Slipstream platform technology is located in Princeton and is a groundbreaking design that involves the use of a semi-automated, fully closed system that beats conventional cell therapy manufacturing methods. A substantially smaller manufacturing footprint as well as less labor-intensive and costly method is involved in the Slipstream process, all of which work as its chief leverage.