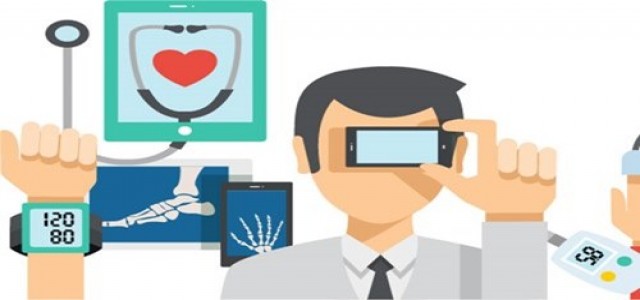 The analysis examines impact of migraine in areas of Spain, France, and the United Kingdom.
Migraine has been one of the prominent neurological conditions that is mostly prevalent in adults and can cause multiple symptoms such as throbbing headache, nausea, insensitivity to light, and much more. Moreover, according to National Institute for Health and Clinical Excellence, nearly 6 million people suffer from migraine in the United Kingdom, thus creating an economic and societal burden on the region.
People across the region have been massively relying on AJOVY, a prescription medicine which is extensively used as a preventive treatment of migraine in adults, whose detailed performance evaluation for migraine treatment have been circulated worldwide. Now, even Teva Pharmaceutical Industries has joined the league in putting forth the medicine's analysis on the European migraine population.
According to reliable sources, a global leader in pharmaceutical industries- Teva recently presented an expansive range of pivotal data on AJOVY and the economic and societal impact of migraine in Europe at the sixth congress of the European Academy of Neurology. Unlike other years, this year's EAN meeting was virtually held given the dreaded COVID-19 pandemic spread.
The data included a combined analysis of Phase 3 clinical trials of AJOVY that focused on the efficiency, safety, and an enhanced quality-of-life for patients facing difficult-to-treat migraine. The trials were conducted in patients 60 years of age or older. The analyses also examined early onset of improved and efficacy head-ache related disability, productivity, and satisfaction in this patient pool.
Commenting on the matter, the Senior Director, Global Medical Affairs: Therapeutic Area Lead Migraine and Headache at Teva, Joshua M. Cohen, MD, MPH, FAHS, cited that the company has been relentlessly looking forward for some advancements in the field of migraine treatment across the European belt. He further adds that as a leader in migraine and neurology treatment, Teva is firm on its goal to continue evaluating the impact of AJOVY across a huge patient population in order to ensure that reliable and accurate information is available to all healthcare professionals when considering the treatment options.
Meanwhile, several other pharmaceutical firms have also been striving for development of new treatments of the chronic migraine, and few have even succeeded in doing so. For instance, Hyderabad based multinational pharmaceutical company- Dr. Reddy's Lab, earlier this month announced that its NDA Elyxyb, drug for migraine treatment in adults, had received an FDA nod for commercialization and use.
Apparently, these initiatives might ring the bells of competition among the pharmaceutical companies to develop a treatment for prolonged migraine.
Source credit: https://www.tevapharm.com/news-and-media/latest-news/teva-presented-new-data-at-the-european-academy-of-neurology-congress-evaluating-the-ajovy-fremanezumab/