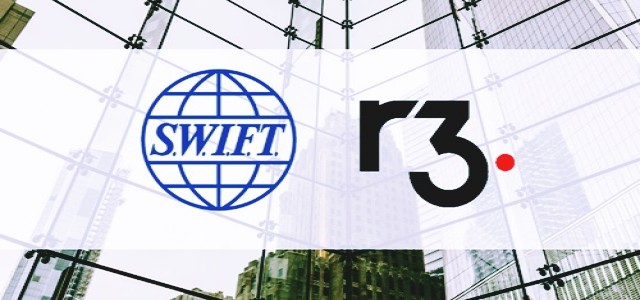 World's leading financial messaging service provider Swift has recently announced a partnership with R3, a blockchain startup that leads a consortium of major financial institutions. As part of the partnership, Swift would be connecting its Global Payments Innovation (gpi) service for cross border payments, under a new proof of concept (PoC), with the blockchain platform of R3.
Through the PoC, Swift is apparently looking to trial gpi link, a gateway for connecting trading and e-commerce platforms with the company's gpi. The PoC's initial stage would be carried out on Corda, the blockchain platform of R3.
According to Swift, corporations using Corda would be able to authorize payments from their banks via gpi Link. The gpi payments will be then settled by the corporate's banks and any credit confirmations will get reported back to the blockchain platforms on completion via gpi Link. Although the PoC addresses R3's platform initially, Swift said it's support would be extended to other platforms based on blockchain and distributed ledger technology (DLT), along with non-DLT and e-commerce trade platforms.
R3 CEO David Rutter stated that after the company's Corda Settler was launched recently for enabling the payment of obligations raised on Corda platform, plugging into Swift gpi was a logical extension. The transparent, fast and secure settlements offered through the Swift gpi banks will benefit all blockchain-based applications running on Corda, Rutter added.
Swift confirmed that the PoC is aimed at addressing the need for blockchain trading platforms to be supported by fiat currency settlements. xRapid, a cryptocurrency-based solution for cross border payments offered by Ripple, has experienced resistance from banks since it uses XRP, a volatile cryptocurrency.
In the past few years, Swift has apparently garnered criticism from fintech startups moving into the payments space, particularly those deploying blockchain, but the latest move by Swift indicates the company's gradual acceptance of the technology.