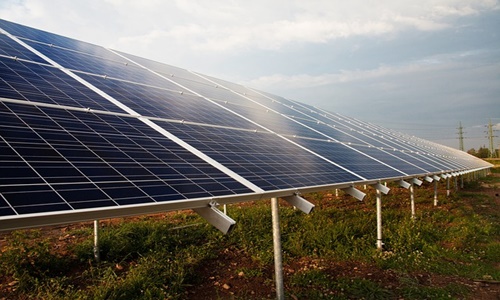 Sun Cable, the Singapore-based solar energy company, has reportedly entered voluntary administration, despite the financial support it received from billionaire investors. The company was supposed to be working on a A$30 billion (US$21 billion) solar energy project to supply power to Singapore and Darwin from northern Australia.
The firm has chosen administrators to oversee the process.
The company stated that this will probably involve a procedure to solicit expressions of interest for either a recapitalization or sale of the business.
Sun Cable added that while financial ideas were offered, consensus on the company's future and funding structure of the organization could not be established, implying disagreement among its major shareholders.
For the project, A$210 million ($145 million) was raised by Mike Cannon-Brookes and Andrew Forrest in 2022.
As per sources, Squadron Energy could yet pull together a funding deal for the administrators.
In 2019, Sun Cable began the largest solar energy generating and transmission development in the world, which involved developing a massive solar farm in Australia's Northern Territory as well as delivering renewable energy to Singapore and Darwin via a 4,200 km underwater cable.
According to a recent statement from Sun Cable, the Australia-Asia Power Link (AAPowerLink) project is targeted to supply up to 15% of Singapore's energy requirements once it was finished in 2029.
Singapore has kept a close eye on the project.
According to the government, one of the most important ways Singapore can lessen its reliance on fossil fuels and reduce carbon emissions to fulfill the country's net-zero aim by 2050 is through large-scale clean energy imports.
The project's success was largely attributed to the signing of contracts to purchase green electricity in Singapore.
The project's future is currently uncertain. According to sources, milestones that were initially promised against the raised amount haven't yet been fulfilled.
Three executives from FTI Consulting have been nominated as voluntary administrators, which will help open the door to further finance for the AAPowerLink project's future development.
Source credit: https://www.straitstimes.com/business/sun-cable-enters-administration-firm-has-mega-project-to-supply-solar-power-to-s-pore-from-australia