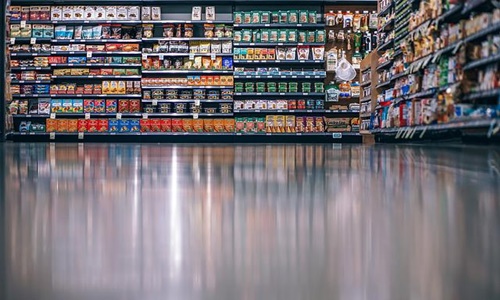 Spinneys has recently become the first retailer to collaborate with the 'Food for Life' programme, which is a UAE-based initiative to lead the nationwide transformation towards healthier diets from sustainable food systems.
The initiative is led by Ministry of Health and Prevention (MoHAP) and the Ministry of Climate Change and Environment (MOCCAE) in partnership with Food and Agriculture Organization of the United Nations (FAO) and the Emirates Nature WWF.
As per credible reports, the initiative backs the United Arab Emirates' mission to reduce the food waste by half by 2030. This is in accordance with the National Food Security Strategy 20511 as the nation works toward becoming an international leader in sustainable food systems.
For the unversed, by highlighting the importance of food in the lives of human beings and its environmental implications upon getting wasted, Food for Life focuses on summoning sponsors throughout the food ecosystem to push people to switch their daily actions towards a more sustainable way of living.
It also encourages people to save a-third of waste by cooking, shopping, and eating smarter.
Mariam bint Mohammed Almheiri, Minister of Climate Change and Environment stated that the worldwide food system is the largest contributor to deforestation, biodiversity loss, drought, collapse of aquatic wildlife, and freshwater pollution.
Mariam mentioned that food system is also the second-largest producer of greenhouse gas emissions, contributing massively towards climate change.
It is worth noting that one-third of the edible food manufactured worldwide goes waste.
Keeping this in mind, she commented that there is an urgent requirement to make smart choices about food, and for the same, Food for Life aims to educate the customers to truly respect the food and avoid it from going into the waste.
As per sources, the community engagement is the best tool by far at the disposal in the quest to cut down food wastage and the ministry is thankful to Spinney's for being a part of the campaign and for their commitment to sustainability.
Source Credits: - https://www.zawya.com/en/press-release/companies-news/spinneys-becomes-first-retailer-to-join-food-for-life-initiative-nm2gpm8b