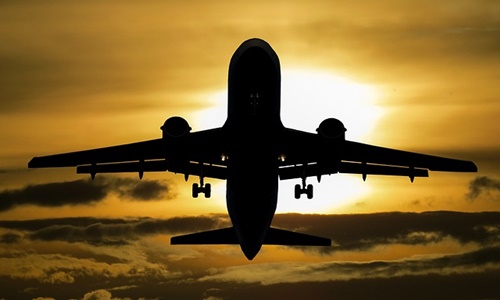 Southwest Airlines, the Texas-based low-cost carrier, was reportedly criticized as it dealt with massive flight cancellations as competing US airlines recovered from a devastating winter storm.
The Dallas-based, domestic airline, which has a well-established track record with customers, garnered scathing, explicative-filled criticism on social media, where labor groups also addressed the terrible stories of stranded airline workers.
The performance of Southwest Airlines, after a severe winter storm that started before Christmas and wreaked havoc with holiday travel lines and almost 50 deaths is at issue.
As per flight tracking website FlightAware, while American Airlines and United Airlines had resumed regular operations by Tuesday, Southwest had canceled over 2,500 flights or approximately two-thirds of its scheduled departures.
As per the website, that is in addition to the 8,150 flights that were canceled during the previous five days. The incident hurt the company's stock and made headlines in Washington.
The US Department of Transportation (DOT) tweeted on Monday that it is concerned by Southwest's alarming rate of delays and cancellations. The Department will investigate whether the airline is abiding by its customer support plan and if the cancellations were preventable.
Retweeting the DOT statement, President Joe Biden urged passengers to see if they are eligible for reimbursement.
Officials from the airline have admitted that the issues were caused in part by antiquated technologies.
CEO Bob Jordan and other Southwest officials highlighted acquiring a new software system for revenue management during investor day.
Southwest, like its competitors, has launched recruitment campaigns to acquire pilots and other personnel, as part of an industry-wide labor bottleneck that has capped sector capacity beyond 2022.
Jordan expressed hope that the firm would agree on contracts with unions during the investor day on December 7.
The CEO also stated that the dividend was reinstated to return value to the shareholders, noting that share buybacks would need to wait.
Source credit: https://www.deccanherald.com/business/business-news/southwest-airlines-faces-storm-of-criticism-over-holiday-chaos-1175712.html