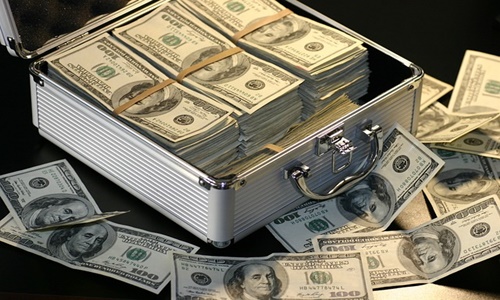 The U.S. Department of Commerce has reportedly imposed a USD 300 million penalty on American data storage company, Seagate Technology Holdings plc, for violating export controls. The firm was allegedly exporting hard disk drives to Chinese tech corporation, Huawei Technologies Co. Ltd., the.
The penalty comes under the US government's latest efforts to curb the flow of sophisticated technologies, including computer chips and drives, to China.
Apparently, Seagate shipped over 7.4 million drives worth more than USD 1.1 billion to Huawei for around a year post the imposition of export restrictions by former President Donald Trump's administration in 2020.
Matthew Axelrod, Bureau of Industry and Security, Commerce Department, stated that the penalty is a clarion call for companies to strictly comply with the BIS export rules, as the agency's enforcement team works toward ensuring national security as well as a level playing field.
For the record, Huawei was put on the US trade restrictions list in 2019 as part of a national effort to cut sales of American tech to the firm on the back of foreign policy and national security concerns. It was speculated that the Chinese military could use the technology to breach US national security or support abuse of human rights.
Since then, many western economies have blacklisted Chinese technology companies, fearing national security breaches. ZTE, Hytera, and Huawei, which are companies specializing in 5G technology, are now banned from installing equipment on networks in Canada, India, Japan, and Australia. Recently, the UK governing body also ordered the removal of equipment installed by Huawei on 5G networks by 2027.
In response to these allegations, the Chinese companies and the nation's authorities have repeatedly denied the claims.
Addressing the fine, Seagate released an official statement to clarify that it will be paying the $300 million in instalments of USD 15 million per quarter over the coming five years.
Source Credit: https://www.bbc.com/news/business-65332208