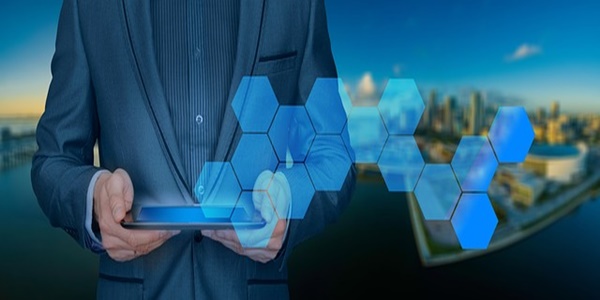 SANTECHTURE, a leading provider of intelligent technology solutions for revenue cycle management (RCM), reportedly introduced two groundbreaking products at the HealthTech Summit & Expo in Riyadh. The event, held from 5-7 June, aimed to support the growing healthcare provider community in the Kingdom of Saudi Arabia (KSA).
The first product, called THYNK, is a smart rule engine driven by RCM technology, artificial intelligence (AI), and predictive analytics. It will focus on improving clinical documentation, reducing errors, and optimizing revenues by supporting insurance and medical rules validation processes. The product integrates seamlessly with healthcare information systems (HIS) and covers all RCM touchpoints throughout the patient journey, cites the firm while listing the product features.
The second product, CODEMINE, is the region's first cloud-based medical coding solution. CODEMINE ensures accurate outcomes and complies with KSA clinical coding standards and billing requirements.
Notably, the company has gained recognition as a leader in the emerging field of specialized RCM technology, with prominent healthcare sector entities in the GCC region choosing its solutions.
Anas Batikhi, the Founder and CEO of SANTECHTURE, emphasized the importance of healthcare sector transformation outlined in the Kingdom's Vision 2030 blueprint. He stated that SANTECHTURE's solutions align with the goals of improving financial sustainability and implementing value-based healthcare, benefiting healthcare providers and the broader economy. By delivering cutting-edge innovation, SANTECHTURE aims to minimize denial rates and enhance financial performance while ensuring a seamless patient journey.
During the event, Batikhi highlighted the inevitability and significance of AI-based solutions in advancing RCM functionality and efficiency. AI enables intelligent automation, revenue integrity, issue resolution, and correction of billing errors or collection deficiencies, he added.
Batikhi concluded that THYNK and CODEMINE represent future-proof solutions for Saudi Arabia's rapidly growing healthcare provider community. He emphasized the importance of investing in next-generation tech solutions and their widespread adoption to position Saudi Arabia as a global model for exceptional services and outcomes.
THYNK and CODEMINE, the two innovative solutions mark SANTECHTURE's expansion beyond its successful medical billing and claim management platform, ROBIN.
Source Credit: https://www.zawya.com/en/press-release/companies-news/santechture-launches-duo-of-rcm-solutions-for-saudi-market-n2jsohuv