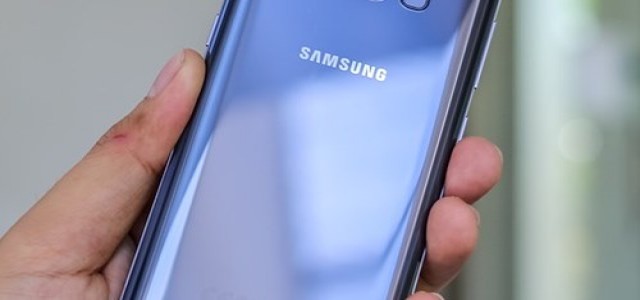 South Korean multinational technology firm Samsung Electronics Co. Ltd. has reportedly announced the mass production of its new smartphone memory solution, the LPDDR5 UFS-based multichip package (uMCP). It combines UFS 3.1 NAND flash with LPDDR5 DRAM to offer a broader smartphone user base the performance that rivals flagship-level capabilities.
Young-soo Sohn, VP at Samsung Electronics Memory Product Planning Team, expressed the new LPDDR5 uMCP is developed on their memory advances and packaging knowledge, allowing consumers to enjoy continuous gaming, streaming, and mixed reality experiences even in low-tier devices.
Samsung's uMCP delivers high-speed performance and enormous storage at low power using the new mobile NAND and DRAM interfaces. This combination would enable more people to enjoy various 5G apps available on high-end flagship models, such as improved photography, augmented reality (AR), and graphics-intensive gaming.
A roughly 50% increase in DRAM performance, from 17 GB/s to 25 GB/s, and improved NAND flash performance, from 1.5 GB/s to 3 GB/s, has enabled such flagship-level capabilities, sources cited.
The latest uMCP aids in enhancing smartphone space economy by combining DRAM and NAND storage into a sole compacted device measuring only 11.5mm x 13mm, creating more storage space for other features.
This new uMCP can be easily modified to fulfill various demands of 5G smartphones in the mid-and high-end segments, with storage options ranging from 128GB to 512GB and DRAM capacities ranging from 6 GB to 12 GB.
Samsung has completed LPDDR5 uMCP compatibility testing with numerous major smartphone makers and anticipates its uMCP-equipped smartphones to join mainstream markets this month, sources confirmed.
In other news, Samsung recently announced that all models of its Terrace TV, the premium product range built for outdoor lifestyles, for the first time in the TV market, achieved recognition for outdoor visibility performance.
Source Credit –
https://www.businesswire.com/news/home/20210614005714/en/Samsung-Brings-Flagship-Features-to-Broader-Smartphone-Market-with-LPDDR5-Multichip-Package