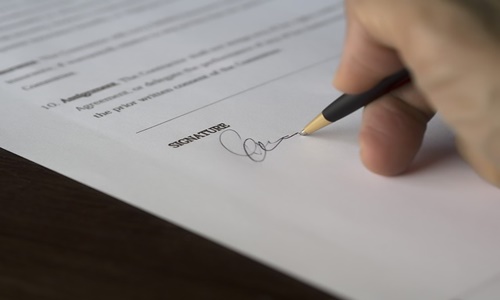 Parker Hannifin Corporation business segment, Parker Aerospace has reportedly signed a five-year PBL (performance-based logistics) contract with the U.S. Air Force and Defense Logistics Agency (DLA).
Under the agreement, Parker Aerospace will offer engineering, field service, and supply chain support at the Ogden Air Logistics Complex in Utah under fixed and pre-negotiated rates.
Working in collaboration with personnel from the repair depot, the Parker Aerospace support staff will leverage processes to ease high-quality repairs to cater to the reliability, maintainability, and availability requirements of the aircraft while balancing performance parameters.
Austin Major, Parker Aerospace's Group Vice President of Business Development and Global Support is delighted to be a part of this remarkable collaboration that will use the best aftermarket practices and the integrated solutions offered by Parker to ensure high rates of mission-ready capability.
Major believes that a contract supporting the most crucial platforms of the Air Force reinforces the company's expertise as a leading provider of tier-one hydraulic systems.
The latest PBL contract earned by Parker Aerospace will yield reasonable customer benefits like simplification of supply chain management, enhanced MRO processes, dedicated engineering support, and improvements in product performance.
Parker has developed a fulfillment/forecasting model using customer provided reliability and flight hours data. This will drive the overhaul material through the company's supply chain based on changing fleet needs and actual depot performance.
Furthermore, Parker's experienced field service engineers at Hill Air Force Base will improve MRO (maintenance, repair, and overhaul) process efficiencies.
The company strategizes continuous quality improvement to reduce the frequency and costs of overhaul with systems and components with longer on-wing performance.
Moreover, Parker's engineering teams enable an expert review of aircraft components that need disposition, thereby increasing the lifespan of sub-assembly and detail components.
For the record, Parker Hannifin is a leading company in control and motion technologies.
Source credit: https://www.businesswire.com/news/home/20220717005042/en/Parker-Aerospace-Announces-Agreement-with-the-U.S.-Air-Force-and-the-Defense-Logistics-Agency-for-Five-Year-Performance-Based-Logistics-Contract