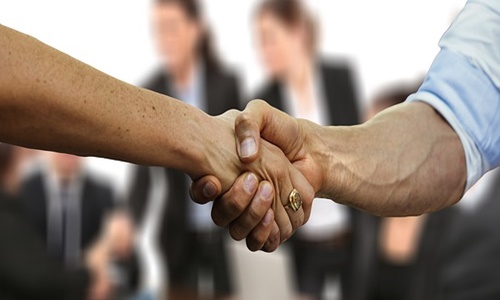 Oral-B, a well-known American oral hygiene products brand, has reportedly inked a partnership deal with iADH (International Association of Disability and Oral Health), in order to make oral care more positive, accessible, and inclusive for disabled people, healthcare providers, and everyone else.
According to recent research, one third (1/3rd) of the 166 million Europeans affected with disabilities in some manner are struggling to maintain their dental health.
Apparently, Oral-B is on a mission to guarantee that everyone has an inclusive oral care experience, whether that be at the dentist's clinic, with home-based products to take care of oral health, or with easily accessible and personalized tips and tricks.
The first stage in this partnership is to jointly develop a training program- Positive Practices- that will teach dental practitioners how to be more inclusive and confident when it comes to their patients.
Alison Dougall, President of the iADH, expressed excitement in partnering with Oral-B to address the huge oral health disparities suffered by disabled individuals in Europe, through education, innovation, advocacy, and research.
According to Dougall, iADH seeks to improve the acceptance of oral care for those with visible and invisible disabilities by working together.
Dougall also added that iADH strives to enhance the desired oral health results for individuals with disabilities, while Oral-B persists to provide best oral care results through the most enjoyable and rewarding oral care experiences.
Reportedly, the company will learn from the international members at the Biennial iADH Congress 2022 held in Paris, where it will be participating in a KOL workshop sponsored by Oral-B. In this event, it will be sharing its experiences and knowledge on how to enhance oral health outcomes for individuals with physical impairments.
The workshop's findings will be used to educate Positive Practices and make sure that the training program is supported by knowledge to get the best results for change.
Source credit: https://www.businesswire.com/news/home/20220823005621/en/Oral-B%C2%AE-Announces-its-Partnership-with-the-iADH-International-Association-of-Disability-and-Oral-Health-to-Help-Make-Oral-Care-More-Accessible-and-for-All