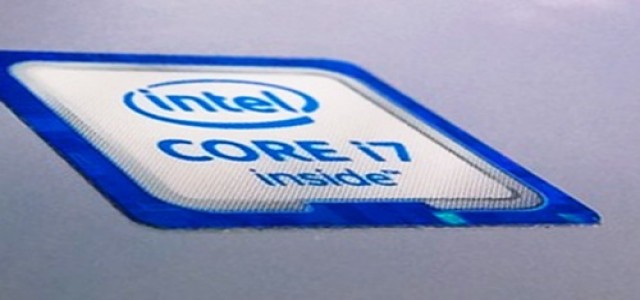 Future Intel Core i7 quad-core chips may have twice the graphics performance over its 8th-generation counterpart and up to three times the AI capabilities
Intel, the US semiconductor giant, has recently confirmed that its 10-nanometer processors are finally ready to ship in large volumes. After delaying for years, its mobile Ice Lake processors of 10nm will start shipping in June.
Intel's Ice Lake processors will supposedly feature 2X graphics performance, 2.5X to 3.5X the AI performance, as well as 3X the wireless speeds compared to the Coffee Lake chips.
Apparently, Intel has not predicted when the first laptops based on the novel parts will be available but said that its future Core i7 quad-core chip will promote twice the graphics performance over its 8th-generation counterpart, up to three times the AI capabilities, and twice the video transcoding speed.
Sources familiar with the matter commented that one can expect numerous 10nm chips throughout 2019 and 2020, including server-side processors, a general-purpose GPU, and specialized parts like the AI-oriented Nervana. In addition, Intel revealed that its Ice Lake-SP data processors are already being shipped to its leading customers and its Cooper Lake processors of 14nm technology are in line for a 2020 delivery.
Reportedly, Intel has also announced its first product based on the denser and smaller 7nm technology, an Xe-based general-purpose GPU, arriving in 2021. The company is expecting around 20% boost in performance per watt, and the extreme ultraviolet lithography required to create it should be useful for several generations of small processes.
The company has also revealed that it will use its Embedded Multi-Die Interconnect Bridge (EMIB) and 3D Foveros technologies for the Xe-based Graphics Architecture. Intel's new GP-GPU design would be powering the exascale Aurora supercomputer.
Sources further mentioned that, in many other ways, Intel could set a trend with this development. Intel can finally start providing sizeable generation-to-generation enhancements without having to stack on more cores, and users might find better reasons to upgrade their PC after years of ignoring incremental Intel revisions.
Source Credit: https://www.engadget.com/2019/05/08/intel-ships-volume-10nm-in-june/